Southwest Tennessee Archers is a longstanding NFAA and ASA club in West Tennessee that became involved with S3DA several years ago. Recently, Southwest Tennessee Archers hosted the 4th Tennessee S3DA 3D Regional Tournament in Finger, Tennessee. The staff did a wonderful job of setting up the course to make sure the 3D targets were spaced out enough to create a long, winding trail. The terrain of the range presents some unique challenges for footing and leveling, and the slightly wooded area makes for some difficult shots, but the archers didn't let that stop them from doing an awesome job and having a great time. Nearly 100 archers from eleven S3DA Teams met to compete for their chance to not only earn a place on the podium but qualify for the Tennessee S3DA 3D State Championship.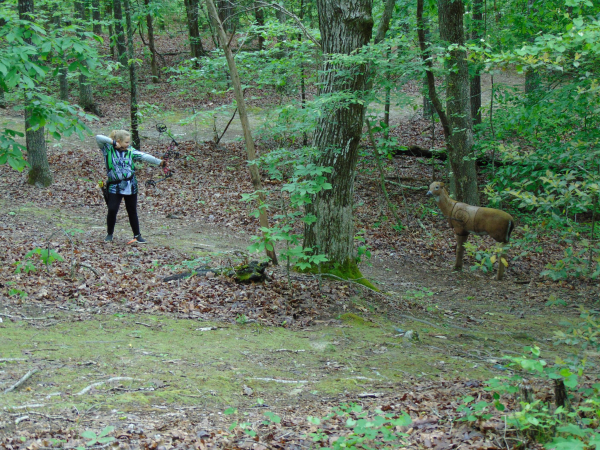 Robert Carter, Tennessee S3DA State Coordinator said, "As always, Southwest Tennessee Archers did an awesome job setting up the range and coordinating the event. They are a staple in the West Tennessee archery community. We are so thankful to have them as a part of our Tennessee S3DA family. We look forward to working with them in the future for hosting events and we look forward to our upcoming 3D State Championship at Buffalo Ridge in Waverly, Tennessee. I can't wait to see more smiling, happy faces on the range and help our youth to learn more and more about the sport of archery."
Southwest Tennessee Archers Coach, Ricky Weaver stated, "I am very happy to host for TN S3DA and we welcome everyone to come out to our facility. I am very excited about this partnership with ASA. I look forward to hosting a Tennessee S3DA 3D regional next year and hopefully making that event an ASA dual qualifier. This will provide adults the opportunity to not only watch but compete and allow the youth the opportunity to qualify for two events."
For more information on the Tennessee S3DA program, be sure to checkout the Facebook page here!