Scholastic 3-D Archery is pleased to announce Steven Groom as the new Illinois S3DA State Coordinator. Steven will oversee all aspects of the S3DA program in Illinois. Illinois S3DA has the fourth largest student membership base within the S3DA program, with over 30+ active S3DA teams across the state. Steven's goal as the State Coordinator includes maintaining the membership base that is established, instating a grant writer into the program for future funding, and working more closely with IDNR, BHA, and other programs to strengthen the conservation side of the program. The long-term goal is to advertise and work with current coaches and parents to spread the word about S3DA so that everyone across the state will be familiar with the program.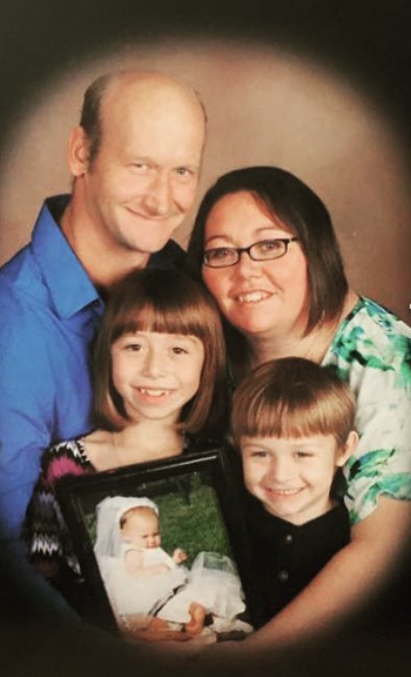 Steven was born in Glendale, Arizona and grew up in Belleville, Illinois. After graduating from Belleville West High School, he took some time off and then enlisted in the Navy. He was assigned to the last remaining steam driven aircraft carrier CV-63 Kitty Hawk P-3. While there, he learned the working aspects of boiler fed engines, and record keeping. He accomplished 3 tours to the Persian Gulf and 1 to Australia. Steven returned stateside and started working as a furrower for Borgic Farms Inc., a family-owned farm in central Illinois. He met his wife, Veronica, and settled down to start a family. They gave birth to a beautiful girl, Brianna, but lost her after her first birthday to meningitis. They currently reside in Raymond, Illinois with their other two children, Gabrielle and Hunter.
Steven said, "Illinois is where my families' roots are and where we plan to stay. My goal for this upcoming year is to establish myself as the state coordinator and share my passion for archery with youth and their families. Our coaches and students are the best tools to grow this organization. My wife and I have faced a lot of challenges and it is our sole drive to help children succeed in life."
For more information on the Illinois S3DA program, check out the Illinois S3DA Facebook page!