Scholastic 3-D Archery is proud to announce Scott Fuchs as the new Wisconsin S3DA State Coordinator. Scott will oversee all aspects of the S3DA program in Wisconsin. Wisconsin S3DA has the second largest student membership base within the S3DA program, with most of these members located in the southern and eastern portions of the state. Scott's goals as the State Coordinator include maintaining the membership base that is established, expanding the S3DA program into regions that do not currently have S3DA and reaching into more rural areas with a target of three new teams per year with two coaches and 15-20 student members. Scott said, "Being involved as an S3DA Instructor has given me the opportunity to see the impact the program has on our young archers. S3DA offers competition and scholarship opportunities that I wish were available when I was in school. I look forward to maintaining Wisconsin's current level of participation and growth in S3DA as well as introducing the program to areas of the state where ball sports are, in most cases, the only option for youth."
Scott grew up in north central Wisconsin on a family farm and currently resides in Kaukauna, Wisconsin with his wife and youngest daughter. Except while attending college in Duluth, Minnesota, he has been a lifelong resident of Wisconsin. While Scott was in college, he took an interest in the sport of archery, particularly for hunting purposes. He purchased a bow, practiced, got a license and off he went hunting. It didn't take long for him to find out that he preferred the shooting over the sitting, so he began to shoot recreationally instead of hunt. He started going to 3D shoots with his daughter and they have been participating in 3D and target shoots ever since.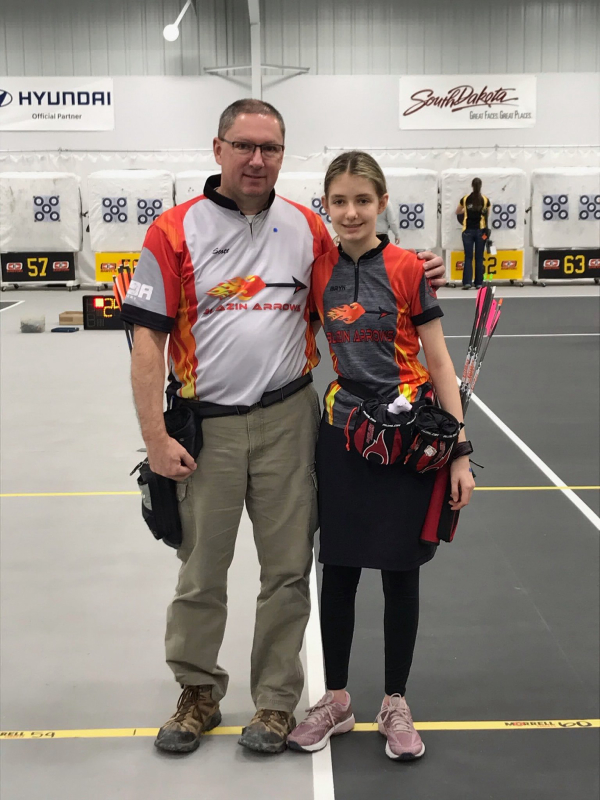 Scott's oldest daughter, Paige, started competing in archery and felt like she was falling between the cracks with the programs she was participating in. There wasn't anything for youth that advanced beyond beginner programs, but she still felt ill-prepared for adult competitions. Scott was instructing at the local YMCA at the time using NASP curriculum and knew the impact archery has on participating youth. Paige ended up being a major contributor to Blazin' Arrows as Scott ultimately left the YMCA introductory program to focus on the archers and formation of the Blazin Arrows S3DA team.