Kasey Smith has been named as the S3DA Michigan Southern Regional Coordinator. As a Regional Coordinator, Kasey will oversee the development and operation of Michigan S3DA within the South region, including educating and recruiting parties interested in forming new S3DA teams, working with the State Coordinator, Cara Waite, and when possible, attending and assisting with National S3DA events. Kasey and her husband, Todd, have four children, so she knows a lot about being active on a daily basis and has a deep appreciation for programs like S3DA that enrich the lives of youth. When Kasey learned about the S3DA organization through a local archery shop it was a natural fit for her to become involved.
Raised on a small farm in Stockbridge, Michigan, Kasey learned the value of hard work, perseverance and respect for animals, the people who care for them, and the land that provides both the livelihood and survival of both. While actively involved in numerous youth programs in various facets growing up, she has always encouraged the participation and growth of programs that share the heritage she was fortunate to have been raised with herself.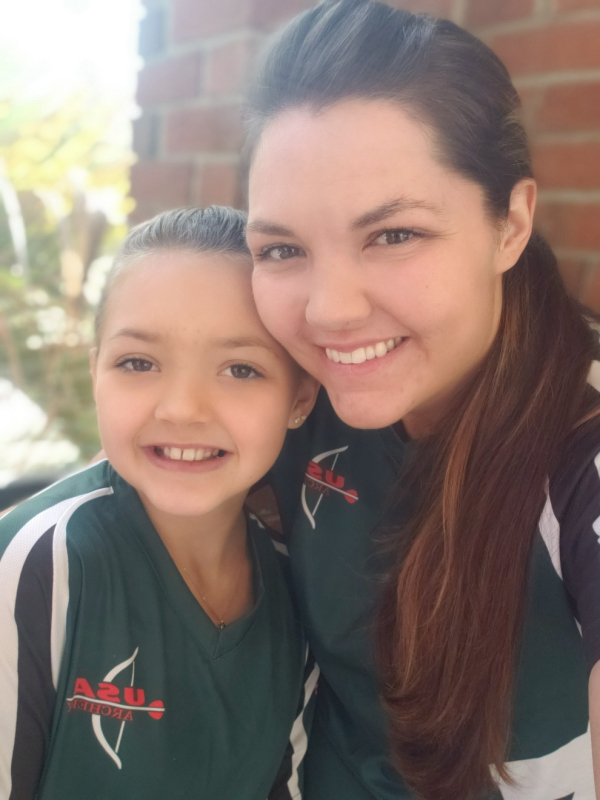 While her family members have all been avid hunters for years, Kasey was first intrigued with archery when her youngest daughter, Klayre became involved in shooting sports locally a few years ago. As a goal-driven person, Kasey saw how discipline, practice, focus and drive could fuel a passion for the sport, while cultivating continual self-improvement for the archer. She was hooked! In the past few years, she has become an active competitor in various formats and has a membership with USA Archery, NFAA, ASA and numerous local organizations.
Kasey said that her daughter's coaches, along with teammates and their parents have become a second family that she couldn't imagine not being part of. Smith says, "The supportive environment of continual growth through the healthy competition the S3DA program offers is like none other. I am excited to share my passion for not only the support of archery itself in the role of Regional Coordinator, but the foundational values of conservation and respect for the world around us that the Scholastic 3-D Archery program offers the youth today to become well-rounded, good humans of tomorrow!"
Smith looks forward to starting her new role and connecting local archery shops, clubs, and related businesses with the S3DA program. She noted that one of her top goals was to foster growth and educate members on responsible hunting conservation in Michigan.