Chad Simpson has been named as an S3DA Arkansas Regional Coordinator. As a Regional Coordinator, Chad will oversee the development and operation of S3DA within the Central Arkansas region, including educating and recruiting parties interested in forming new S3DA teams, working with the State Coordinator, and when possible, attending and assisting with National S3DA events.
Chad Simpson was born and raised in Oklahoma. He grew up between the Arkansas River Valley and the foothills of the Ozarks right on the Arkansas and Oklahoma state line in a small town called Roland, Oklahoma. He graduated from Roland High School in 1996 and a month later, he left for Army Basic Training. He spent five years in the Army on active duty and then came back to Oklahoma.
Chad and his wife, Carrie, have been married for 21 years and have two children, Rachel, and Drew. After the birth of his two kids, 10 years in sales and finishing college at Northeastern State University in Tahlequah, Oklahoma, Chad was offered a management position in the uniform industry. Chad took the position and was relocated to central Arkansas in 2013. Although Chad had a full-time job, his passion was with archery. Through his love of the sport of archery and the relationship he established with local archery shops, he was introduced to Bill Gartland Jr and took a job working for William J. Gartland and Associates which is an established manufacturer-sales representative agency in the outdoor industry.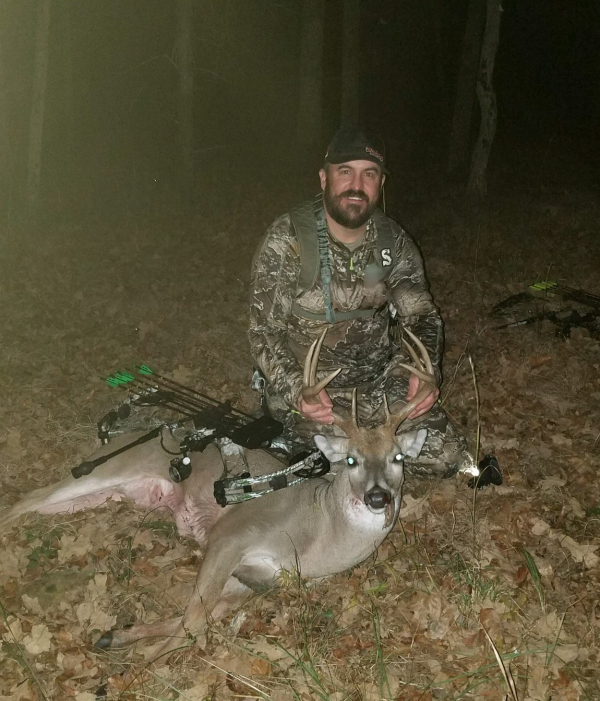 Chad got his first compound bow when he was sixteen and fell in love with archery. Since childhood, Chad Simpson has been passionate about fishing, hunting and being in the great outdoors. Chad is an avid archer and has participated in the Archery Shooter's Association (ASA) circuit since 2013. He served as President for the Central Arkansas Bowhunters in 2016 and 2017 and is currently still active with the club. In 2019, he became a Level 2 USA Archery Coach and S3DA Basic Archery Instructor.
Chad states, "I enjoy shooting archery and I am glad that I can pass the love for the sport not only to my son, Drew, but others. I look forward to seeing his progress as he grows. I am thankful for the opportunity to work with S3DA and I look forward to educating people in my region on what the Scholastic 3-D Archery program is all about."