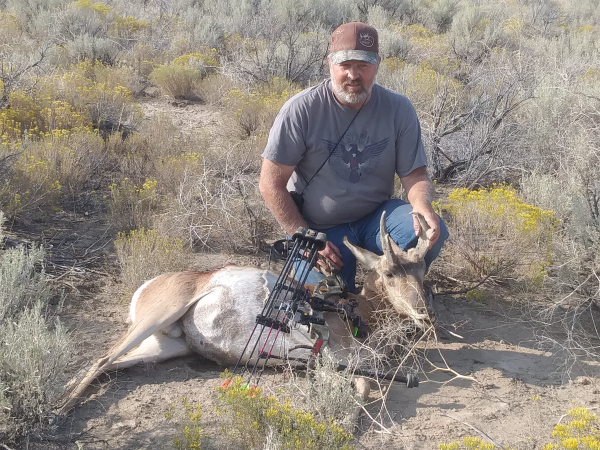 Scholastic 3-D Archery announces Eldon Vieira as the S3DA Idaho State Coordinator. Eldon will oversee all aspects of the S3DA program in Idaho including tournaments, trainings and the division of the state into regions. Eldon will be the inaugural State Coordinator in Idaho and his short-term goals include starting three NEW S3DA clubs in the eastern part of the state. He looks forward to getting these clubs up and running after COVID-19 and will use those clubs as models to expand across the state. Eldon stated that he would like to see three regions in Idaho as there are three distinct parts of the state but possibly a fourth, as S3DA grows throughout the state.
Eldon was born in Klamath Falls, Oregon and after he graduated from High School, he went into the military. He was in the service for seven years before he came back stateside and he moved around quite a bit before settling in Idaho Falls, Idaho. Eldon grew up hunting and his family began bowhunting while he was in high school, but he didn't pick up a bow again until about 15 years ago. Eldon really started getting into target archery in 2017 and has attended The Vegas Shoot twice.
Eldon is currently involved with a local club and has helped to put on leagues and competitive shoots. He was looking for a youth programs in his area, and ran across S3DA on YouTube, as well as saw the S3DA booth at The Vegas Shoot. Currently, there are no youth programs in the Idaho Falls area and Eldon thought S3DA would be the perfect option.
Eldon Vieira stated, "I believe S3DA will be a great fit across our state. S3DA offers all aspects of archery – not just target."