Scholastic 3-D Archery is pleased to announce Robert Webber as the Indiana S3DA State Conservation Coordinator. Robert will work with Patty Reel, S3DA National Conservation Coordinator and Greg Ashley, Indiana S3DA State Coordinator, to provide S3DA teams across the state with outdoor-related activities and education that is centered around conservation. Robert states, "I plan to attend and set-up booth space at Indiana S3DA state events and offer literature and talk with archers and their families about hunting, fishing, and outdoor activities. To me, conservation means to honor and respect nature and take care of the environment in which we live. I want to help educate people on the importance of preserving habitats and ecosystems as well as nature itself."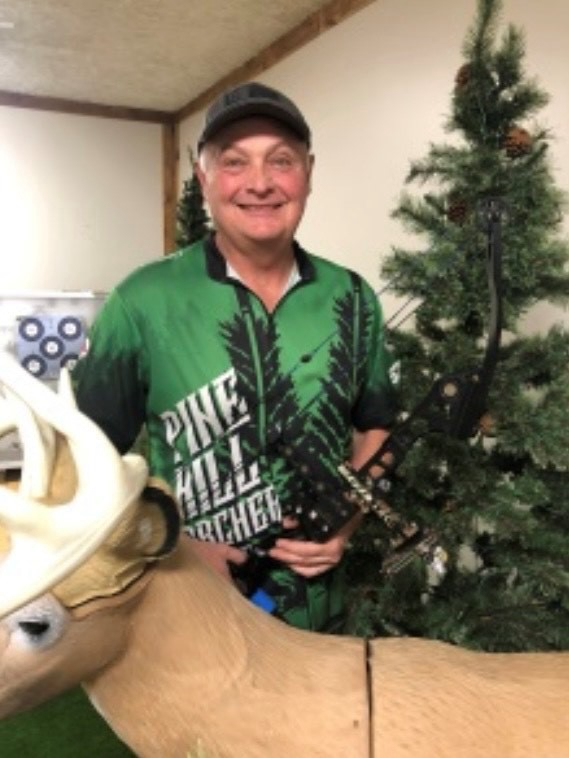 Robert was born and raised in Indianapolis, Indiana but currently resides in Avon, Indiana. He has been married forty-two years to his beautiful wife, Lisa and they have three grown children and four grandchildren. When Robert was young, he would go out hunting and fishing and would often come in contact with DNR and conservation officers doing license checks. He would ask them about their job, and he said they would always reply that they wouldn't trade their job for any job in the world. As he got older, he become very interested in that line of work. His first career choice was to be a conservation officer for the state of Indiana, but his life took him in a different direction once he met his wife and he has worked in a factory setting for Rolls-Royce for the last 45 years.
Robert is a USA Archery member, has been a member of the National Field Archery Association (NFAA) since 1990 and is a lifetime member of the National Rifle Association (NRA). He is currently Junior Director for the Indiana Field Archery Association (IFAA), Central Director for the Indiana Archery Corporation (IAC), and President of the Pine Hill Archery Club.
Robert was exploring the S3DA website and learned about the conservation side of the program. He thought this program would be a great place to start teaching youth about outdoor activities that could lead them to a lifelong hobby or career. Robert said, "I have been an avid archer, hiker, bowhunter, and amateur wildlife photographer since I was roughly 15 years old. If we would have had a program like this when I was a teenager, I would definitely have joined!" Robert went on to say that Indiana has many conservation programs, and he wants S3DA members to be familiar with all of them.
Robert will work with various organizations across the state including the Indiana DNR to share content to the Indiana S3DA Facebook page. He will attend Indiana S3DA events and take pictures and possibly some videos of archers and their families during competition and while participating in outdoor activities. Be sure to check out the Indiana S3DA Facebook page for the most up-to-date information!