Pennsylvania S3DA has named two new Regional Coordinators, Eric Broughton for the North Central region and Pete Slusser for the Southeast region. As Regional Coordinators, they will oversee the development and operation of S3DA within those regions including educating and recruiting parties interested in forming new S3DA teams, working with the State Coordinator, Patricia Butts, and when possible, attending and assisting with National S3DA events.
Eric is the current coach of Southern Tioga Area Bowhunters and an S3DA Advanced Instructor. He grew up in Morris, PA, a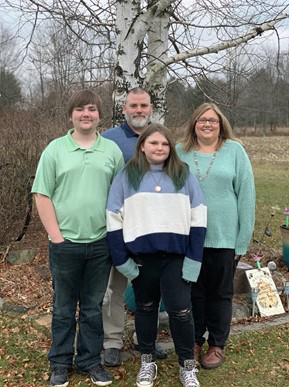 small place 12 miles south of Wellsboro. He grew up working in his father's garage rebuilding cars. Eric's father was the one to get him into archery. His father built him and his twin brother a bow out of PVC pipe and mason string when they were 6-7 years old. Eric and his brother shot all the time and began archery hunting when they were old enough. If Eric was not working, he was shooting his bow and participating in archery events or hunting. The love of the outdoors and the challenge of making an arrow hit where you wanted it drew Eric to the sport. When asking Eric how he learned about S3DA, he stated, "I honestly don't remember how I found out about S3DA. I run an archery club at my school, and I am always looking for ways to involve my students in archery. I started the NASP program at the school so the gym teacher and myself could teach students how to shoot a bow. Somewhere along the way, I found out about the S3DA program and started to drift more in that direction."
Broughton became a part of S3DA to provide more opportunities to his archery students. He said that he would have loved to have had the opportunity to shoot competitively in school, so he wanted to provide that for his students. As a Regional Coordinator, Eric plans to reach out to as many schools and archery shops as possible to try and get more S3DA teams started. His plan is to use his school team as a model for other schools to join S3DA. As more teams start up, he plans to provide more regional shoots in the North Central region with the hope of providing events in all three disciplines of archery (Indoor, 3D & Outdoor Target) by the end of 2021.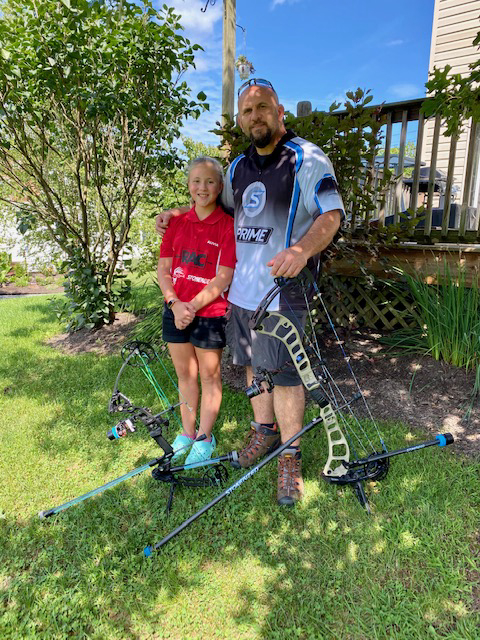 William "Pete" Slusser is a current coach with Reading Archery Club and has ran several archery committees for local clubs including presently representing Cushion Peak Rod & Gun Club. He is a staff shooter for Prime Archery, Swatara Creek Outfitters, and Stokerized Stabilizers. Pete was born in Ephrata, Pennsylvania. His parents, William and Ruth, raised him along with three other siblings, Jim, Gwen and Jen. He grew up in the Denver area and graduated from Cocalico High School. After High School, he spent the next eight years in the US Marine Corps, where he lived in several different states and visited many countries including living in Okinawa, Japan for a year. After the service, he moved back to Pennsylvania and met his wife, Lucinda, and started a family eventually culminating with the birth of their daughter Alivia.
Whether it is fishing or hunting, Pete loves the outdoors. His father was a huge sportsman, and he is following in his father's footsteps, developing his own passion for archery hunting. Pete is looking to carry-on the family tradition with his daughter, Alivia, who shot her first archery buck at the age of eleven this year. Bob Lauffer, Head Coach for Reading Archery Club introduced Pete to S3DA and approached him about hosting a state tournament at Cushion Peak Rod & Gun Club. He accepted and after the first year being involved with S3DA, Pete asked his daughter, Alivia, if she wanted to start shooting and when she told him yes, he became a coach. Pete said, "With being in the "Archery Family" as we call it, I have met a ton of shooters and clubs over the years. It is my goal to help grow the S3DA organization in the state of Pennsylvania and to get our youth involved in this awesome sport."