The National Field Archery Association's (NFAA) state organization known as the Oklahoma State Archery Association (OSAA) hosted their State Championship in conjunction with the Oklahoma S3DA program at Arrowhead Archery Pro Shop in Del City, Oklahoma. The Arrowhead Archery Pro Shop staff seamlessly integrated both organizations and warmly welcomed the S3DA archers and their families. Representatives from Connors State College in Warner, Oklahoma were in attendance to provide podium place finishers in the Young Adult division with scholarship certificates. Campbellsville University, Union College, Lindsey Wilson College, Kentucky Christian University, University of the Cumberlands, as well as other colleges and universities that offer archery scholarships were not able to be in attendance but sent certificates to be given out at the conclusion of the event.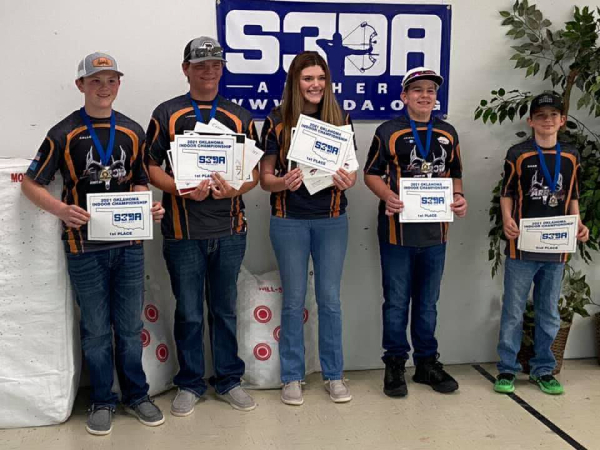 The Arrow Shop, LLC., S3DA archer, Callen Veit said, "I have been shooting 3D archery for several years, but indoor archery is completely new to me. I have discovered, I really enjoy it. S3DA is a great organization and I look forward to more competitions."
"Participating in Indoor tournaments helps me prepare for the 3D archery season. It is a great opportunity to meet new competitors. I enjoy shooting in S3DA because this program provides opportunities to advance to the collegiate level and you can earn college scholarships," stated S3DA archer, Lawson Veit.