Duncan Bowhunters located in southern Oklahoma hosted the Oklahoma S3DA 3D State Championship. Duncan Bowhunters invites everyone to come shoot at their range and enjoy the outdoors. The club was founded to promote the sport of archery as well as safe, responsible hunting which aligns with the S3DA mission statement. Oklahoma S3DA archers from across the state competed in the 3D State Championship for their chance to win the championship in their division and class while also qualifying for the upcoming S3DA 3D National Championship in June at Rend Lake, Illinois. There were some notable sportsmanship moments among the youth division and the youth overall were very respectful of one another.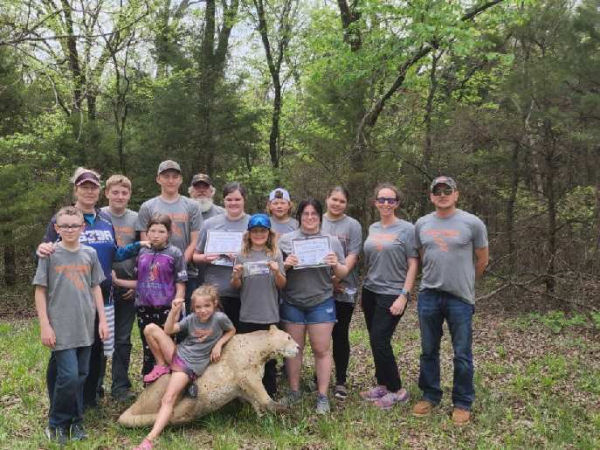 All the participants, except for one, had never shot 3D in any official event capacity. Every single person expressed how much they enjoyed the experience. Several archers said on the course during the event how much fun they discovered 3D is and that they have found a new favorite discipline of archery or new favorite event. Parents stated that they enjoyed being more a part of the experience with their child instead of sitting in a distant chair spectating. Eli Ryel from Twisted Arrow OK Archery stated, "This combines my family's love of hiking and adventure with our love of shooting bows, it's fun!"
Two young adult archers received college scholarships from respective colleges and universities that offer archery scholarships. Oklahoma S3DA encourages everyone to check out this program and learn more about how young adult participants can shoot archery and potentially earn college scholarships. More and more colleges and universities are forming collegiate archery teams every year so don't miss out on your opportunity but check out the Oklahoma S3DA Facebook page here!