Tournament Photos
S3DA News & Tournament Results
Scholastic 3-D Archery is proud to announce Braiden Samuelson of Hooper, Utah as the Utah S3DA State Coordinator. Braiden has been involved in archery for 10 years and has dedicated his time to teaching archery and conservation. He was instrumental in helping build the 3-D competitive, family-oriented event called Mountain Archery Fest. Braiden has developed some short-term and long-term goals, which include breaking down the state into approximately 5 regions and having 25+ S3DA Instructors spread across the state of Utah by the end of 2020.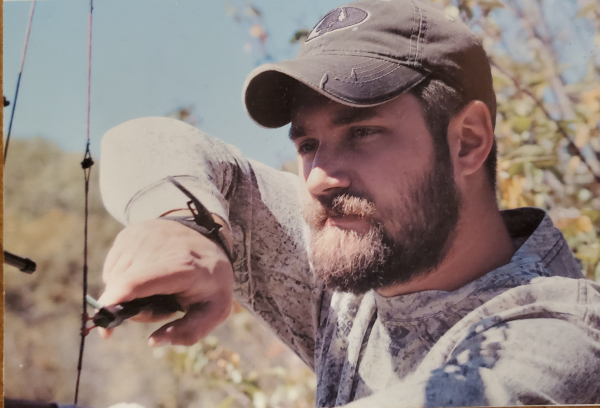 Braiden was born and raised in Utah. He is currently married with one son and is expecting another soon. Braiden has traveled all over the United States during his time in the U.S. Army. He served twelve (12) months in Afghanistan. He became interested in archery while in the Army because he was looking for a new challenge in life and this led him to become a die-hard archery hunter/enthusiast.
Braiden said, "I am an avid hunter and conservationist. I work every day to become a stronger individual as a public voice to help maintain our rights to public land. Programs like S3DA are the lifeline to the new generation of hunters and conservationists that will allow archery to continue to grow in the years to come. By 2025, I would like to see S3DA implemented into school districts in at least 50% of our counties across the state of Utah."
Braiden is currently working with local government officials from mayors to senators, discussing the basics of S3DA along with providing an understanding to the public-school systems. Braiden has contacted many local archery shops and archery clubs and is currently working with them to compile a list of individuals from each to be S3DA certified and help coach in the state of Utah.
For more information on starting or joining a club, becoming a coach, or becoming a student member, be sure to check out the Utah S3DA Facebook page or contact Braiden Samuelson via e-mail: Fowldoutdoors@gmail.com.
Scholastic 3-D Archery is excited to announce Mantis Archery as their latest bronze level sponsor. Mantis Archery will be providing S3DA members a discount on an unparalleled piece of technology, the Mantis X8. The Mantis X8 is a data-driven device that you attach to your bow (with the included universal adapter) to analyze movement patterns. Most archers attach the device to the side of the riser. While attached to any bow, the Mantis X8 will evaluate shooting performance, identify areas of improvement, and track the movement of your bow through the entire shot process.
S3DA Executive Director Jennie Richardson stated, "It's refreshing to see the manufacturers have recognized the serious athletes who comprise our S3DA shooting teams. These athletes are looking for the best equipment, coaching and training materials out there. Mantis will do very well in S3DA with our beginning to advanced archers both as a training tool and a skill building device."
Sheuna Battle, Mantis X Sales Rep, stated, "Mantis is honored and excited to partner with S3DA coaches and athletes. Mantis will help athletes visualize movement during their shot process. Our app interactively overlays shot traces in a groundbreaking way. Coaches and athletes can use this data to diagnose form issues and reinforce techniques and fundamentals in training or tournaments."
Mantis is planning to contribute to several regional and state competitions and will feature a Mantis X8 in the raffle to be held at the S3DA 3-D National Championship on July 23rd-26th, 2020 in London, Kentucky. Mantis is currently working with the S3DA National Staff to conduct training sessions for S3DA members interested in learning about the product.
Scholastic 3-D Archery announces Kirsch as their latest GOLD LEVEL sponsor. Kirsch is all about extending the outdoor adventure and providing archers with an innovative shooting experience thru creative and enjoyable 3-D targets. The Leitold 3-D targets are the choice for sport shooting and life-like training providing over 140 unique competition quality targets to interest any archer. S3DA archers will have the opportunity to experience the Leitold 3-D targets during the 3-D National Championship in London, KY on July 23rd-26th, by signing up for the Kirsch Target Challenge.
"When getting to know S3DA, we saw such a similar passion at KIRSCH that we had to get involved. We support this organization not only in archery, but also how it can help youth in building a solid foundation. It is a great platform to nurture the values which parents want to pass on. To support S3DA, we developed a top-quality line-up of five NEW targets built to hold up to what their shooting puts onto a target. The foam used in these realistic targets is great for the whole family. They are being launched with the Universal Scoring and replacement inserts with availability in time for use at the S3DA 3-D Nationals. We thank S3DA for the opportunity to support the outdoor enthusiasts, conservationist, and potential hunters of the future," stated Kirsch, LLC Founder and President, Phillip Kirsch.
S3DA Executive Director Jennie Richardson said, "We look forward to this sponsorship with Kirsch as we continue to expand our program. It's extremely encouraging to see new sponsors coming on board to support and believe in the mission of S3DA even in these trying times. Since the inception of the S3DA program we've seen more and more retailers and industry representatives enjoying the benefits of our all-inclusive program and it appears that will continue far into the future. Although they are only beginning to make their mark in the US, Kirsch targets are the target of choice in the UK. Kirsch is known for manufacturing some of the most durable and fun targets around and feature easy set-up and easy arrow-pull for the entire family."
About Kirsch
KIRSCH, LLC is located in Southeast Wisconsin, a central location for North American hunting. Founder and President, Phillip Kirsch, while spending his lifetime hunting and enjoying the outdoors, comes from the design, manufacturing, and distribution background. He leads with the driving force to help outdoor sportsmen and women improve on their skills and finish strong. Through the full-service distribution center of the Leitold 3D-Targets, and the passionate development of the original Bloodhound XTN Tracking Nock, KIRSCH strives to extend the outdoor adventure to all customers.