S3DA News & Tournament Results
Scholastic 3D Archery is pleased to announce Jason Kirby as the Wisconsin S3DA State Conservation Coordinator. Jason will work with Robert Dunaway, S3DA National Conservation Coordinator and Dan Schroeder, Wisconsin S3DA State Coordinator/Wisconsin Dep. Of Natural Resources Archery Education Program Administrator, to provide S3DA members and teams across the state with outdoor related activities and conservation education. Wisconsin S3DA wants to provide youth archers and coaches the basic understanding and respect for our natural resources, environment, and nature, with a special emphasis on modern wildlife conservation and regulated sport hunting.
Jason has been married to his wife, Beth, for twenty-four years and they have four kids. He is a Maintenance Coordinator for BRP in Sturtevant, Wisconsin. Growing up, Jason and his family went to the racetracks and car shows. He didn't get into camping, until he met his wife, who was a lifelong camper. He got into fishing during camping trips and then enjoying it with his kids and at other times as leisure for himself. His friends asked him for several years when he was going to get into hunting, and after some research he decided that wild turkey hunting was going to be his first entry point to the world of hunting. He was successful in his third season and truly enjoys the adventure.
During his research, he investigated the world of white tail deer hunting and a couple of people challenged him to bow hunt. That seemed very interesting, especially considering that he did not own a bow. He bought a bow and joined a local archery club called Kenosha Bowmen. He learned so much from the great members and long-time archers that a little over a year after joining the organization they needed a secretary and someone willing to help more with their structure. He became the Secretary and while serving some folks provided information about a new youth-oriented program called S3DA. Jason decided to bring it to the Kenosha Board for approval and after several meetings he was approved to start an S3DA team. Since then, Kenosha Bowmen has grown from just a few kids to over 30+ kids competing at regional, state, and national events. In 2021, he was elected to be the President of Kenosha Bowmen.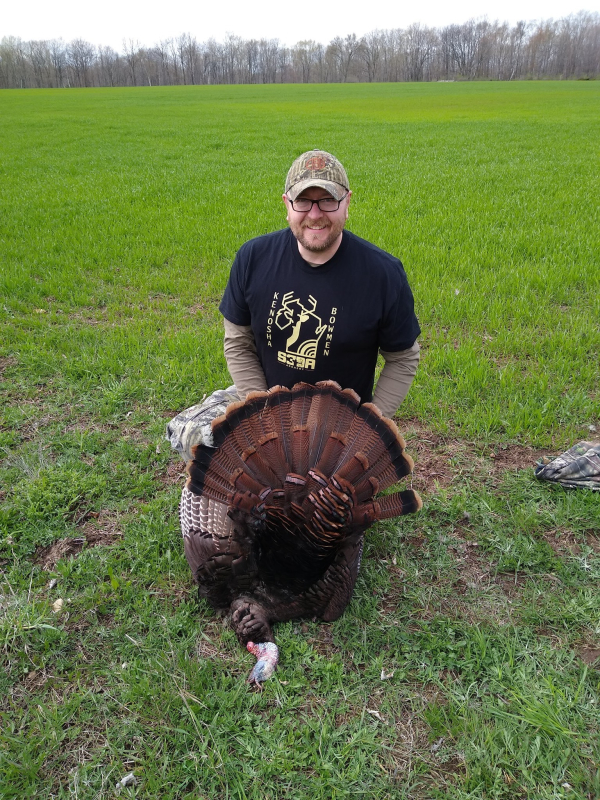 Jason said, "I've been supported by an amazing group of parents, instructors, and coaches over the past four seasons with everything from fundraising, to organizing, to coaching, and hosting shoots. In Wisconsin, hunting, fishing, camping, and conservation have a rich history and are deeply seated in our culture. We've seen the same decline in participation and license purchases as many other states. Many kids and families simply aren't exposed to the natural beauty of our state and all that it has to offer. I come to this position from a slightly different perspective than others. I am looking at this as a person who was not raised in these traditions and has found their own way in the outdoors. I can see the problems and uncertainties that come from not knowing who to ask, what to ask, and when to ask about how everything works."
Jason's main goal is to expose youth and families that are unaware of the joys of hunting, fishing, camping, shooting and the outdoors in general. He wants to bridge the gap between what society has negatively taught young people about hunters by showing the incredible impact the hunting community has in supporting the environment, clean land, clean water, clean power, etc. Kids retain more than we tend to think that they do and teaching them about conservation and the environment is extremely important for future generations. Jason says that working to maintain, increase and improve habitats, as well as the science behind herd management is all part of what youth and their families need to learn more about.
Scholastic 3D Archery has named Jeff Boland as the S3DA Alabama State Coordinator. Jeff will oversee all aspects of the S3DA program in Alabama including tournaments and trainings. Jeff will step into this role with the biggest goal of continuing the expansion of S3DA across the state. He intends to reach out to various clubs and organizations for their support, involvement, and help with future events at the local, regional, and state level. Jeff said, "I want the various groups across the state to work together to further the future of youth archery. The youth are the future of this sport."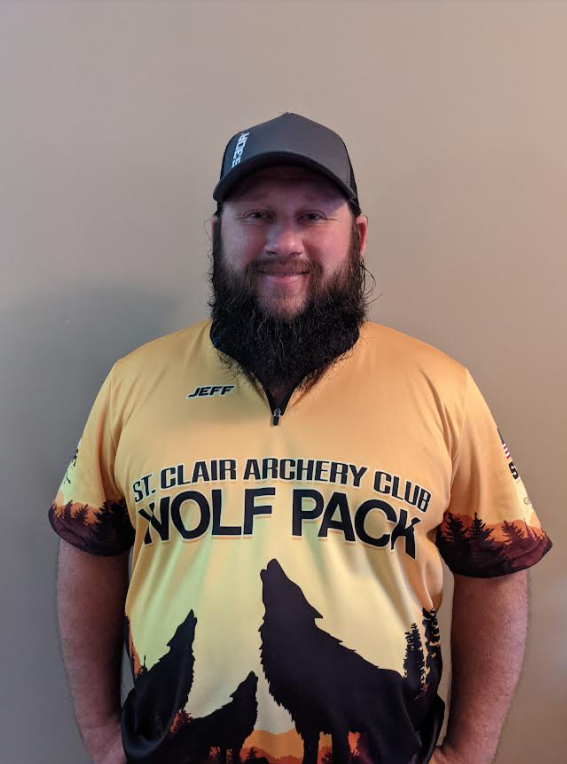 Jeff was born and raised in Trussville, but he currently resides in Springville, Alabama with his wife, Ginger, and their two children, Shelby, and Jackson. Jeff works full-time as a journeyman electrician in Jefferson County, Alabama. He enjoys all things outdoors and has been a leader in his son's Trail Life Troop since 2015. Trail Life USA is a Christ-centered, boy-focused mentoring program that engages young men in service and outdoor adventure to develop godly and courageous leaders.
Jeff was introduced to the S3DA program when he saw some materials on a table at a local Bow Hunters of Alabama archery shoot. S3DA was working with the Bow Hunters of Alabama (BHA) and the Archery Shooter's Association (ASA), allowing archers to participate in those local shoots and once they completed one shooting round, their scores qualified for both organizations at the same time. Jeff found this very interesting and decided to learn more about the program. He has been involved with Alabama S3DA since 2016 and has watched it grow tremendously over the past few years. He currently is an archery coach for St. Clair Archery Club and has been involved with the club since 2019. During his time with the archery club, he has enjoyed seeing his kids and their teammates develop a love for the sport and understanding that hard work and practice are important.
Colorado S3DA State Coordinator, Ryan Hudson, Colorado S3DA State Conservation Coordinator, Dan Uhrich, and the Arrow Busters archery team hosted an archery mule deer doe hunt in Colorado. The hunt was provided by Tom and Tammi Bieser of Mesa, Colorado, and Eric Bruton Guide Service. A selection committee read and discussed the one-page essays that were submitted by students in regards as to why they should be chosen for the hunt. The four lucky students that were chosen were: Brighton and John Bair of Meeker County, Porter Briscoe of Grand Junction, and Kaedyn Nielson of Palisade County.
This hunt was guided by Roy and Barrett Hisel, Devin Hagman, and Dan Uhrich who are all very familiar with the Colorado terrain. Due to extremely good mule deer habitat with plenty of food and sound management practices, Colorado has the largest mule deer population in the country. Mule deer can be hard to distinguish from their surroundings and good optics are an invaluable tool for being able to locate them. The hunting guides did a great job of connecting the students with mule deer herds to allow three of the four participants a successful hunt.
S3DA Parent, Brandon Briscoe stated, "From my perspective, Porter more than enjoyed this hunt. He was so excited when he made that shot on the doe. He knew right away that he had made a great shot and was about to put his hands on his first archery animal. This was his first-year bow hunting as the previous year he wasn't quite ready for it. He really has a passion for archery and hunting and this gave him a lot of confidence. He has goals for archery whether its placing high at a shoot or being able to make that shot on an animal. Devin Hagman was our guide, and we'd hunt with him any day. He was fun to be around and encouraging. He was just as excited as Porter and me, and we were glad he could be a part of it. Getting out in the field and hunting only makes Porter a better hunter and archer. Every successful hunt gives him more confidence. The success, fun, lessons, and memories are what will keep these kids hunting in the future. This is a great program, and we are pleased to see what the future holds."