S3DA News & Tournament Results
Scholastic 3-D Archery is pleased to announce Steven Groom as the new Illinois S3DA State Coordinator. Steven will oversee all aspects of the S3DA program in Illinois. Illinois S3DA has the fourth largest student membership base within the S3DA program, with over 30+ active S3DA teams across the state. Steven's goal as the State Coordinator includes maintaining the membership base that is established, instating a grant writer into the program for future funding, and working more closely with IDNR, BHA, and other programs to strengthen the conservation side of the program. The long-term goal is to advertise and work with current coaches and parents to spread the word about S3DA so that everyone across the state will be familiar with the program.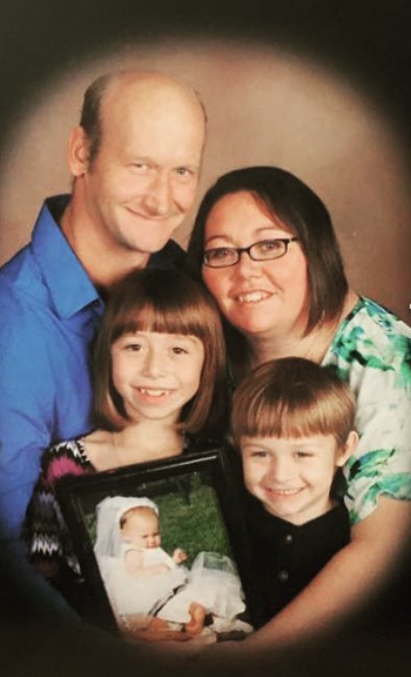 Steven was born in Glendale, Arizona and grew up in Belleville, Illinois. After graduating from Belleville West High School, he took some time off and then enlisted in the Navy. He was assigned to the last remaining steam driven aircraft carrier CV-63 Kitty Hawk P-3. While there, he learned the working aspects of boiler fed engines, and record keeping. He accomplished 3 tours to the Persian Gulf and 1 to Australia. Steven returned stateside and started working as a furrower for Borgic Farms Inc., a family-owned farm in central Illinois. He met his wife, Veronica, and settled down to start a family. They gave birth to a beautiful girl, Brianna, but lost her after her first birthday to meningitis. They currently reside in Raymond, Illinois with their other two children, Gabrielle and Hunter.
Steven said, "Illinois is where my families' roots are and where we plan to stay. My goal for this upcoming year is to establish myself as the state coordinator and share my passion for archery with youth and their families. Our coaches and students are the best tools to grow this organization. My wife and I have faced a lot of challenges and it is our sole drive to help children succeed in life."
For more information on the Illinois S3DA program, check out the Illinois S3DA Facebook page!
Michigan S3DA archer, Alessia McGivern, is a member of Jackson County Outdoor Club and was drawn this Fall by the Kansas Department of Wildlife to participate in a whitetail deer archery hunt. Alessia and her dad, Travis, went to Eldorado, Kansas for a week of hunting at the property of Barrett Pirtle. Alessia and her dad did lots of scouting with Barrett in between hunting. On the third night of hunting, after passing up some smaller size does and bucks, Alessia finally closed the deal on a large size doe. The doe came in with another smaller doe, and she took the shot at 25 yards with her Bowtech compound bow.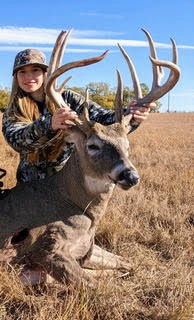 Two days later, Alessia was hunting early morning when she saw a beautiful buck at around 80 yards. The buck was hesitant about coming in closer, so Alessia decided to take the long range shot and was able to harvest this buck with her Scorpyd crossbow. This is the biggest buck that Alessia has been able to harvest to date! Alessia had a great shot on both animals thanks to lots of practice and making sure her equipment was sighted in perfectly.
Alessia said, "This hunt meant a lot to me because I was able to hunt whitetail deer in a new state and I shot my biggest buck to date! I was able to spend the whole week with my dad, who is my biggest supporter and always challenges me to train hard and always do my best. I encourage other youth hunters to take advantage of any opportunities they get and enjoy all the experiences in hunting."
Alessia and her family are very proud of her accomplishments. The McGivern family would like to send a special thanks to Barrett Pirtle and his family for making this hunt possible.
Scholastic 3-D Archery is proud to announce Scott Fuchs as the new Wisconsin S3DA State Coordinator. Scott will oversee all aspects of the S3DA program in Wisconsin. Wisconsin S3DA has the second largest student membership base within the S3DA program, with most of these members located in the southern and eastern portions of the state. Scott's goals as the State Coordinator include maintaining the membership base that is established, expanding the S3DA program into regions that do not currently have S3DA and reaching into more rural areas with a target of three new teams per year with two coaches and 15-20 student members. Scott said, "Being involved as an S3DA Instructor has given me the opportunity to see the impact the program has on our young archers. S3DA offers competition and scholarship opportunities that I wish were available when I was in school. I look forward to maintaining Wisconsin's current level of participation and growth in S3DA as well as introducing the program to areas of the state where ball sports are, in most cases, the only option for youth."
Scott grew up in north central Wisconsin on a family farm and currently resides in Kaukauna, Wisconsin with his wife and youngest daughter. Except while attending college in Duluth, Minnesota, he has been a lifelong resident of Wisconsin. While Scott was in college, he took an interest in the sport of archery, particularly for hunting purposes. He purchased a bow, practiced, got a license and off he went hunting. It didn't take long for him to find out that he preferred the shooting over the sitting, so he began to shoot recreationally instead of hunt. He started going to 3D shoots with his daughter and they have been participating in 3D and target shoots ever since.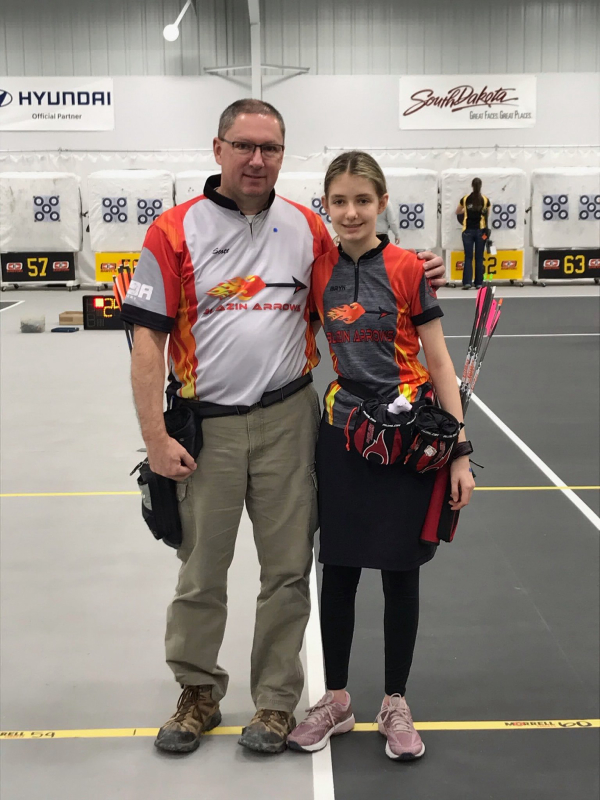 Scott's oldest daughter, Paige, started competing in archery and felt like she was falling between the cracks with the programs she was participating in. There wasn't anything for youth that advanced beyond beginner programs, but she still felt ill-prepared for adult competitions. Scott was instructing at the local YMCA at the time using NASP curriculum and knew the impact archery has on participating youth. Paige ended up being a major contributor to Blazin' Arrows as Scott ultimately left the YMCA introductory program to focus on the archers and formation of the Blazin Arrows S3DA team.