Tournament Photos
S3DA News & Tournament Results
Bear Archery recently confirmed their long-standing support of youth archery by naming the Scholastic 3-D Archery Association as the recipient of a 2020 sponsorship. Bear Archery's support, year in and year out, has been instrumental in S3DA's explosive growth across the United States. Bear Archery is a leading manufacturer of premium archery equipment including compound bows, traditional bows and accessories. The company was founded on the principles and life-long passion for the outdoors of Fred Bear. He was an expert marksman, an avid outdoorsman and an inspiration for many archers with his natural shooting ability. S3DA, in conjunction with Bear Archery, hopes to continue providing a well-rounded program that Fred Bear would be proud of for years to come.
Bear Archery's sponsorship of S3DA not only allows the promotion of fair-chase and ethical hunting but also continues to build on the foundation of partners and sponsors whose goal is to encourage conservation efforts as well as promote bowhunting. With most people having extra time on their hands due to the "stay at home" orders because of the COVID-19 pandemic, S3DA has seen a significant increase in the number of members that are participating in Spring turkey hunting. Bear Archery and S3DA are currently collaborating on an initiative that will provide one lucky student the opportunity to WIN a hunting package that includes one of the most versatile bows on the planet, the Bear Archery Cruzer G2. S3DA is collecting information on why students are interested in getting started hunting or why it would be beneficial for them to have both a target bow and a hunting bow. For more information on this promotion, click here.
"Rarely does an opportunity come along where you can benefit future generations while at the same time impact youth today – S3DA does just this and Bear is proud to be a sponsor, as it provides today's youth with archery education, mentoring, discipline, and skills needed for college and beyond. Bear is honored to be part of this legacy," stated Bear Archery Customer Service Manager and S3DA Board Member J.R. Neidlinger.
#BearArchery #WalkAmongLegends #S3DA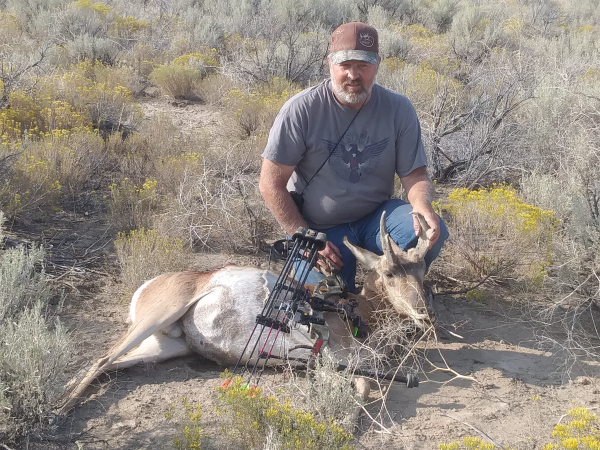 Scholastic 3-D Archery announces Eldon Vieira as the S3DA Idaho State Coordinator. Eldon will oversee all aspects of the S3DA program in Idaho including tournaments, trainings and the division of the state into regions. Eldon will be the inaugural State Coordinator in Idaho and his short-term goals include starting three NEW S3DA clubs in the eastern part of the state. He looks forward to getting these clubs up and running after COVID-19 and will use those clubs as models to expand across the state. Eldon stated that he would like to see three regions in Idaho as there are three distinct parts of the state but possibly a fourth, as S3DA grows throughout the state.
Eldon was born in Klamath Falls, Oregon and after he graduated from High School, he went into the military. He was in the service for seven years before he came back stateside and he moved around quite a bit before settling in Idaho Falls, Idaho. Eldon grew up hunting and his family began bowhunting while he was in high school, but he didn't pick up a bow again until about 15 years ago. Eldon really started getting into target archery in 2017 and has attended The Vegas Shoot twice.
Eldon is currently involved with a local club and has helped to put on leagues and competitive shoots. He was looking for a youth programs in his area, and ran across S3DA on YouTube, as well as saw the S3DA booth at The Vegas Shoot. Currently, there are no youth programs in the Idaho Falls area and Eldon thought S3DA would be the perfect option.
Eldon Vieira stated, "I believe S3DA will be a great fit across our state. S3DA offers all aspects of archery – not just target."
Scholastic 3-D Archery has named Kristi Wilson as the S3DA Kentucky State Coordinator. Kristi will oversee all aspects of the S3DA program in Kentucky. Kentucky S3DA is the most robust state in the national S3DA program with over 950 student archers and more than 250 trained coaches. Kristi's biggest motivator for becoming involved with S3DA is simply because of the kids. She feels that especially for kids who are looking for a sport that is not considered "high impact" such as football, soccer, basketball, etc., this is the perfect choice. Kristi's biggest goal is to get even more people in Kentucky involved in the Scholastic 3-D Archery program.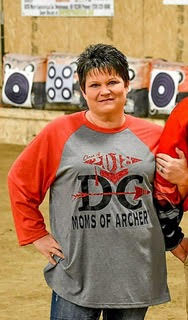 Kristi Wilson was born and raised in Philpot, Kentucky and still resides there with her husband of 22 years, Mike, as well as their two children, Lane and Harley. Lane was active in Kentucky S3DA until he graduated in 2018 and is an avid hunter of many game animals. Harley is currently a Junior in High School and although she has been sidelined for most of the 2019 and 2020 seasons due to surgeries, is still active in Kentucky S3DA. Harley has yet to harvest her first deer, but she is enjoying spending time in the stand with her dad who still hunts with her so he can be there to witness her first animal harvest.
While she was growing up, there was no real interest in Kristi's family for hunting, as most of the time was spent taking care of things around the farm. Kristi was not really introduced to hunting until she met her husband in 1996. When Kristi and Mike started a family, they introduced their kids to hunting at an incredibly young age and their passion for hunting continues to grow. Kristi said, "It is not just hunting but the whole process of conservation, herd management/health and just being able to spend quality time with family away from normal day to day stress."
Kristi was introduced to S3DA thru her son, Lane, when he was in Middle School. An S3DA club was started in their county and Kristi found out the sport was offered at their Middle School, so Lane joined. However, when Lane started High School, the program was not offered there yet. Then, Lane suffered an injury in football practice and the orthopedic surgeon told him if he returned to football and took another hit to his knee that he would never be able to climb a deer stand again. That was the turning point and Kristi began pursuing the possibility of starting an S3DA team at Daviess County High School.
Currently, Kentucky's one hundred-twenty counties are broken down into three S3DA regions. Kristi would like to see more Regional Coordinators put in place with that many counties. She said that it is very challenging for the current coordinators to cover all the ground in order to properly promote S3DA and help grow the state program to its full potential. Kristi stated, "Kentucky S3DA is one big family and we will continue to work together to keep it that way! The Kentucky S3DA program is the grassroots of the organization and it continues to grow larger each year. Without the help of the coaches, parents, and volunteers, we would not have the success in this state that we do today."