S3DA News & Tournament Results
Katherine (Kathy) McLean has been the Missouri S3DA State Coordinator since 2018. She has done an amazing job of dividing the state into regions, growing coach, student, and team memberships, providing tournaments across the state, and recently received a grant from the NRA to provide more infrastructure for the program. Missouri S3DA now has active student members across the state that compete in regional and state events. As she steps down from the State Coordinator position to focus on increased responsibilities within her professional life, S3DA would like to thank Kathy for all her hard work and consistent efforts to build a strong foundation which will allow for a smooth transition to a new State Coordinator. As Garrett Huster assumes the role of new Missouri S3DA State Coordinator, he will continue to build on the program's success.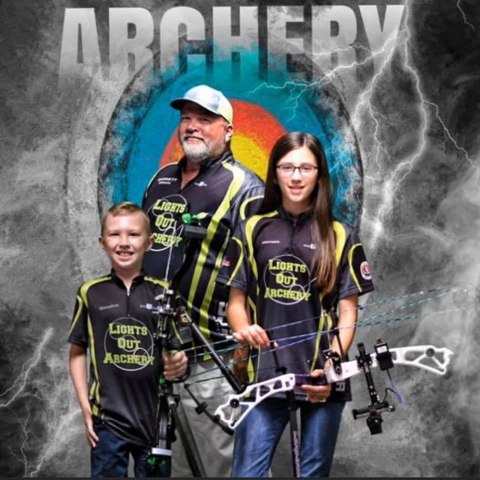 Garrett Huster currently resides in Troy, Missouri with his wife, Lisa, and two children, Qwenton and Addyson. He wanted to get his daughter into more archery than what 4H was providing and he came across S3DA on the internet. He inquired about the program and a month later got his S3DA Basic Instructor Training certification to become a coach. He then started the second S3DA team in Missouri with three kids. Since then, he now owns an archery shop called Lights Out Archery (same name of his club) that has grown from three kids to twenty-two.
While Garrett truly enjoys archery, his passion is to teach children about archery and pass on the love for the sport. When he heard that Kathy was stepping down, he become interested in being the next State Coordinator because he truly loves teaching children and seeing them succeed. He stated, "I want to keep growing S3DA in Missouri. We have several teams now and I want to keep adding more teams by providing more exposure to the program. I am hopeful that in the long run we can set-up several incentive programs that will not only keep kids interested but hopefully produce a higher percentage of turnout at regional and state events. I am surrounded by a great group of people that will make this transition into being the State Coordinator much easier. I look forward to the upcoming competition season and continuing growth of S3DA in Missouri."
Scholastic 3D Archery is excited to announce Last Chance Archery has renewed their Bronze Level Sponsorship. Last Chance Archery strives to bring customers the best tuning tools on the market. They offer a wide variety of products including but not limited to bow presses, bow press attachments, fletching tools, draw boards, hunting gear, shooting accessories, stabilization accessories, arrow building tools, and much more! Last Chance Archery and S3DA share a common goal in bringing together friends and family in the sport of archery.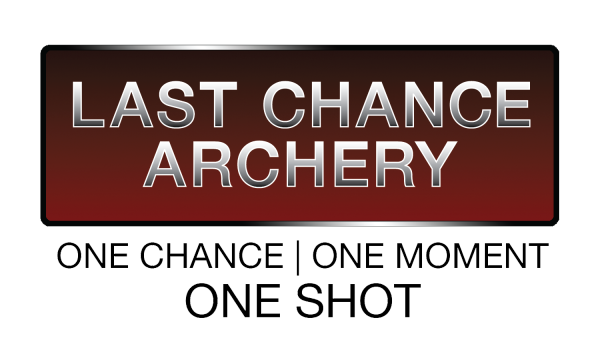 "Last Chance Archery is honored to support S3DA and all the great things the organization is doing to introduce kids to this great sport of archery," stated Jonathan Clark, Last Chance Archery Media/Marketing Director.
Last Chance Archery is a family owned and operated business in Pendergrass, Georgia, started by Leon Pittman, with the purpose to manufacture the Power Press. After a while, he realized the Power Press was a huge advancement compared to other presses on the market, so they launched the EZ Press to further give customers more options to accommodate their bow tuning needs. Last Chance Archery now offers close to 10 different versions from the standard EZ Green model to the Ultimate EZ Deluxe model. For more information about Last Chance Archery, visit their website at: https://lastchancearchery.com/home-1.
Scholastic 3-D Archery has named Stephanie Eastwood as the new S3DA Oklahoma State Coordinator. As the State Coordinator, Stephanie will oversee all aspects of the S3DA program in Oklahoma, including events, instructor training courses, and dividing the state into regions to allow S3DA participants multiple monthly competition venues as close as possible to their home location. Stephanie will recruit and hire Regional Coordinators to oversee and manage these individual regions.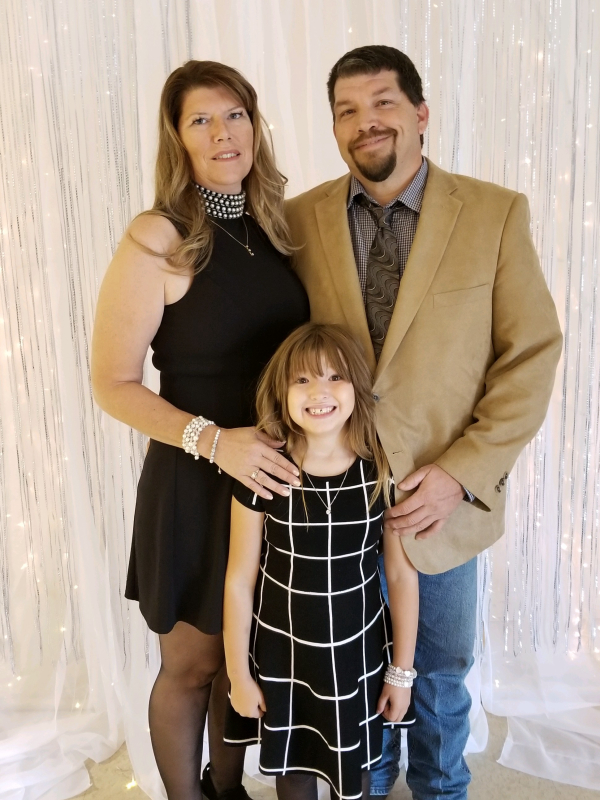 Stephanie was born and raised in Michigan on a small family farm. Stephanie graduated from Ivy Tech State College of South Bend, Indiana with her Associates Degree in Applied Health Sciences and became an R.N. For a while, she resided in Indiana in the Michiana area where she met and married her husband, Scott. Her family members are avid outdoorsmen and women who have hunted their entire lives to provide food for the family so Scott fit right in as he has been a lifelong outdoorsman as well as a competitive archer. Together, they have raised a blended family of three children. They relocated to Eastern Oklahoma in 2010 to be closer to Stephanie's parents and live in a more rural area that would offer the same opportunities for their kids as they had growing up. Stephanie has been a lifelong equestrian and competed intermittently in various disciplines. She wanted to instill that same love of horses into her children. In 2011, Steph and Scott welcomed a daughter, who is absolutely in love with archery.
Stephanie said, "In my upbringing and throughout my life I have held a comfort and familiarization with fishing, hunting and firearm handling, as well as education and discipline in ethical hunting, fishing, and conservation. My youngest daughter has been my inspiration and leading motivation for me to acquire S3DA certification, USA Archery Level 2 Instructor certification, and the continuation of my education in archery. She has been driven to partake in archery for three years now and I discovered we have a long commute to even be close to any archery ranges, indoor or outdoor. I have discovered the limited availability of archery not only within our location, but statewide and I am on a mission to change that."
Stephanie has made it a personal goal to promote archery and more specifically, S3DA, everywhere that she goes. Her husband has been assisting her with establishing a small home range, which is now the home of her S3DA team called, Next Arrow Archery. She provides instructions and encourages youth in the area to join her team. Her goal is to grow and establish archery programs state-wide for youth and their families. She stated, "I am passionate about our youth having the opportunities and exposure to participate in archery in any discipline they choose, and I want them to have more opportunities in conservation education & activities readily available within their communities. I want our youth to understand that college scholarships are available and show families that their children can go to college on an archery scholarship. I look forward to working with my fellow Oklahomans & S3DA to grow archery within our state and I am eager and available to assist."