S3DA News & Tournament Results
John Adams has been named as the new S3DA Georgia Northern Regional Coordinator. John will oversee the development and operations of S3DA within the northern region, including educating and recruiting parties interested in forming new S3DA clubs, coordinating with the State Coordinator, and when possible attending and assisting with National S3DA events.
John Adams has lived in North Georgia for the past 37 years. He started bowhunting when he was 13 years old and more recently began shooting competitively. In 2015 and 2016, he won the title of Georgia State ASA Champion (K45) and began shooting the Pro ASA Archery circuit in 2017.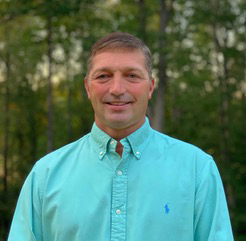 John began coaching in 2013 with the Banks County 4-H program. Since then, he has earned S3DA Advanced Archery Certification, USA Archery Level 3 NTS Certification and is currently pursuing his USA Archery Level 4 NTS Coaching Certification. John is a current coach with the S3DA club Refuge Archery. John stated, "The enthusiasm for coaching is a drive that inspires me. I have coached other recreation sports in my county, but archery is my true passion."
John Adams became involved with S3DA because he believes it is an exciting opportunity to make a positive impact on the archery community and youth development. His goal is to work with Georgia S3DA State Coordinator, Jake Martin, and further the program in the Georgia Northern Region. When asking John about his interest in S3DA and what this program means to him, he stated, "Scholastic 3-D Archery's combination of youth growth in archery and teaching conservation of our environment are ideologies that I stand behind. When I was growing up, this type of program was not available. I am thankful that S3DA gives my daughter and other youth the opportunity to learn and experience these aspects."
The Bay Path Archers in Southbridge, Massachusetts recently hosted joint ASA/S3DA qualifiers for the New England states of Connecticut, Rhode Island, Massachusetts, Vermont, New Hampshire, and Maine. Adults and youth archers from the New England area and nearby states came out to participate in these 3-D shoots. Due to the pandemic, many events across the US have been cancelled for the year, but the host club (Bay Path Archers) worked extremely hard to make this event possible, as they knew that everyone was itching to come out and sling some arrows and just experience some normalcy.
"We had a great time at the ASA/S3DA shoot at Bay Path Archer's. Registration was set-up to be COVID friendly with entrance at one end and exit at the other end. The host club did a great job of cutting new paths and setting up new shots. Everyone in our party had a great time and we are looking forward to next year," stated parent Tom McGovern.
Michael Lucier, Volunteer/S3DA coach stated, "We found it most rewarding when we could see all of the parents with their kids laughing and enjoying this sport. You could see the passion in some of the youth eyes as they glowed with delight while talking about an awesome shot they had made or how much fun they had."
S3DA Northeastern National Outreach Coordinator Bob Gattorna said, "I feel the beginning of S3DA in New England is off to a great start. Although no one was prepared for a pandemic, the two shoots we had were nothing short of amazing with 100+ shooters for each event. With COVID guidelines in place, the course was slightly altered along with some additional spacing. Everyone seemed to enjoy the format and we look forward to future S3DA events in New England."
All youth participants received plaques and a majority of the youth were drawn for door prizes ranging from new bows to targets, releases, arrows, sights, gift certificates and discount coupons. The host club and volunteers would like to thank local archery shops and manufacturers who are sponsors and supporters of shoots in New England.
In March 2020, Scholastic 3-D Archery was set to host the 5th annual Indoor National Championship with record-shattering participation numbers when along came the coronavirus pandemic that sent shockwaves around the world. The Centers for Disease Control and Prevention (CDC) recommended no gatherings of fifty or more people and advised everyone to remain close to their home over the next eight weeks. While activities were limited to stop the spread of the virus, S3DA encouraged student members to remain active with contests, conservation activities, activity books, archery photo submissions, and videos of archers practicing. The Scholastic 3-D Archery National Staff began working on a plan to postpone the Indoor National Championship and change the format to a "virtual" event which would allow states to conduct the national tournament in a smaller "mini-regional" type format with archers competing at multiple locations across the United States.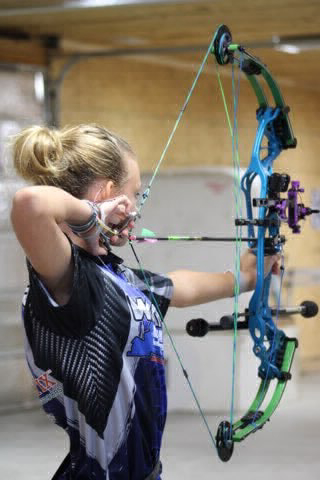 On July 23rd-26th, 2020, S3DA archers were given the opportunity to complete their required indoor round during the 3-D National Championship at the Laurel County Fairgrounds in London, Kentucky. Archers had the option to shoot the Virtual Indoor National Championship inside the Laurel County Farm Bureau Agriculture Building. With social distancing mandates still in place, S3DA provided signage, issued guidelines, and required masks for anyone within the facility except when archers were on the line. Registered archers that chose not to compete in London, KY, had the option to shoot in their home state under the discretion of the state's guidelines. While archers shot at multiple locations, the format was the same as in years past, which is (NFAA) five-spot style, including 30 arrows (6 shooting ends of 5 arrows each) and archers had the option to choose to shoot a single face target instead of a 5-spot target. Participants also received a "Goody Bag" with many items from S3DA sponsoring organizations.
Dan Schroeder, Wisconsin S3DA State Coordinator stated, "The archers, parents, and coaches enjoyed the opportunity to compete but also just enjoyed the "normalcy" in their lives again. There did not seem to be much concern from the archers, as the staff at each venue did an awesome job of planning for social distancing and provided a safe and fun environment for all involved. Speaking for myself and the majority of the archers and families involved, I really hope we can get back to face to face competition as soon as possible."
Although the event was altered, it was still a huge success with more than half the number of registered archers (1,268) from 130+ clubs and teams from 17 states participating in the competition. To view the scores from this event, please click on the link here.
Scholastic 3-D Archery would like to thank all the students, parents, coaches, and volunteers that worked tirelessly to make this event happen. S3DA is extremely grateful for the willingness to do whatever was necessary to allow the student archers of S3DA the opportunity to compete.