S3DA News & Tournament Results
Kentucky S3DA have been diligently working within the social distancing and sport guidelines set forth by area health departments to ensure that youth archers are able to compete in the way they are accustomed, for the most part. Kentucky S3DA recently kicked off the 2021 Indoor season slightly different than in years past. The 2nd annual Fisher Barton Memorial Archery Tournament was held at the Whitley County Middle School with a limited number of spectators in attendance due to the COVID pandemic. Kentucky S3DA staff did a great job of issuing tournament guidelines that included but was not limited to: Arriving only thirty minutes prior to shooting time, issuing temperature checks, limit of two spectators per archer, masks required while in the building (except for archers on the shooting line), pre-packaged concessions and more.
All proceeds from this tournament went to benefit the Fisher Barton Memorial Scholarship Fund, which will provide two scholarships to two seniors who are active with Kentucky S3DA. Proceeds from the tournament came through concessions, entry fees, and admission.
Fisher Barton was a member of the S3DA club, Impact Archery, in Williamsburg, Kentucky. He passed away on October 4th, 2019, as the result of an ATV accident. S3DA Program & Event Support Coordinator, Amanda Long, stated, "Fisher Barton was a young man who embodied the spirit of a life lived in the outdoors. He had an impeccable work ethic, an incredible sense of humor and will forever be missed by his family, friends, and teammates. Please choose to live every day to the fullest and #livelikefisher."
Be sure to check out the Kentucky Scholastic 3-D Archery Facebook page for more information!
Illinois S3DA State and Regional Coordinators have worked extremely hard to create an Indoor schedule for the 2020-2021 competition season. With the current conditions in Illinois, White County Archery hosted the 2nd Illinois S3DA regional qualifier with a limited number of students participating. The staff at the White County Archery range did an amazing job of providing hand sanitizer throughout the facility. The archers were allowed two (2) guests, which provided ample room for social distancing. With multiple shooting times, archers were able to shoot at their designated time and then leave the building before the next group arrived. All bathrooms, bleachers, and chairs were wiped down and sanitized before each shooting line.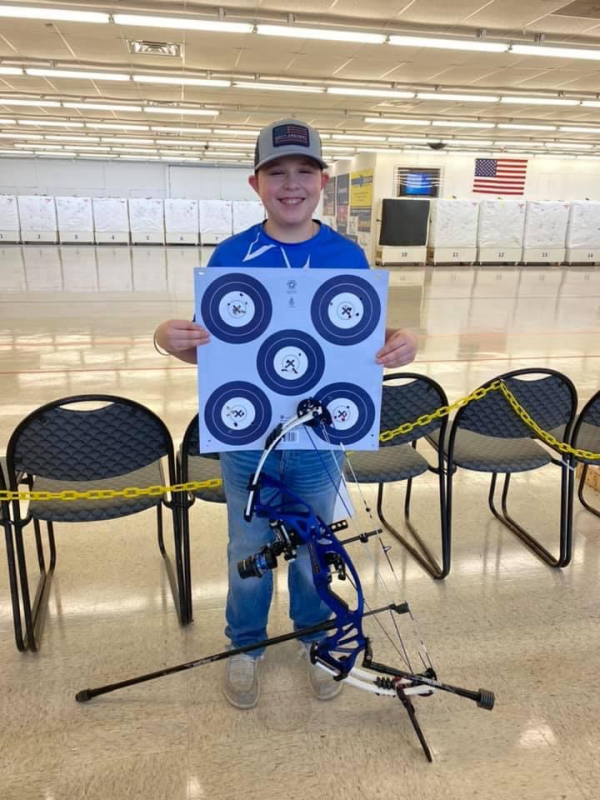 Several teams were represented during the event to ensure the validity of scores and to provide the student archers some form of normalcy. Spectators and shooters wore masks during the event, with the exception of archers on the shooting line.
White County Archery coach Mike Westfall stated, "We were extremely glad to be able to shoot again after the global pandemic shut everything down. We are taking extra precautions to ensure the health and safety of our student archers, parents, and staff. Most of these archers seemed excited to just be able to compete again."
As the world continues to navigate through the pandemic, S3DA Regional and State Coordinators have worked together to establish plans to provide archers, coaches, parents and spectators a safe environment to effectively start and carry out their archery seasons. While no one can predict what the future may hold, Texas S3DA State Coordinator, Roger Koss, is working with Texas Archery, Nock It Archery and Leading-Edge Archery to host Indoor regional events across the state each weekend. Roger plans to have the Texas S3DA Indoor State Championship at all three locations on the same weekend to maintain social distancing and make better accommodations for the venue host, archers, and their families.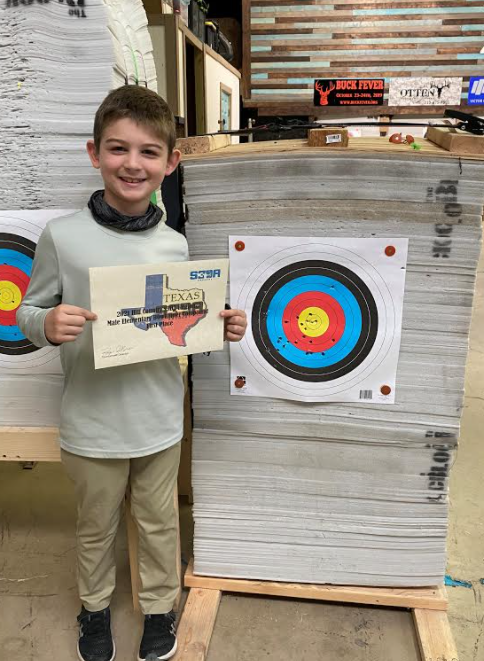 Texas S3DA State Coordinator, Roger Koss says, "The 2020-2021 Texas S3DA season is off to a great start. Our Indoor Hill Country Regional was a big success and that is all thanks to our relationship with Leading Edge Archery. We gained a couple of NEW S3DA Student Members on the day of the event and slowly but surely, we continue to see Texas S3DA grow. Our parents are incredibly happy that amidst this outbreak we have remained focused on the kid's safety and created a schedule that allows for as safe of an environment as possible."