S3DA News & Tournament Results
In compliance with the CDC guidelines, Kentucky S3DA staff decided it would be in everyone's best interests to host the annual Indoor State Championship at six different locations across the state. With various venues being offered, more archers had the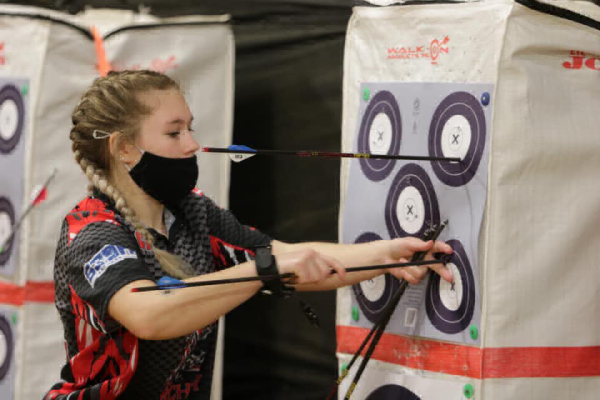 opportunity to participate, and Kentucky families had a shorter traveling distance from their homes. Kentucky S3DA State Coordinator, Kristi Wilson said, "Kentucky has an amazing group of regional coordinators, coaches, parents, and archers that have worked together to pull off what most likely would have otherwise been an impossible task given the current COVID situation. Kentucky S3DA came together and made a planned attack to accommodate over 400 youth archers across the state of Kentucky to pull off a virtual state tournament. I am excited that we were able to do this and give our youth the chance to get out and socialize (with restrictions), instead of being stuck in front of the computer screen, where most kids are communicating now."
Kentucky Regional Coordinator, Rob Cox said, "This indoor season has been a great opportunity to get out of the house and do something that a lot of other sports organizations were saying was impossible. We've managed to have a full competition season for more than 400 youth archers across the state and we did so safely but with enthusiasm. Archery is truly a sport that everyone can compete in and I think we've shown that in Kentucky. Anyone interested in archery should take note that S3DA is opening doors for youth archers across the nation."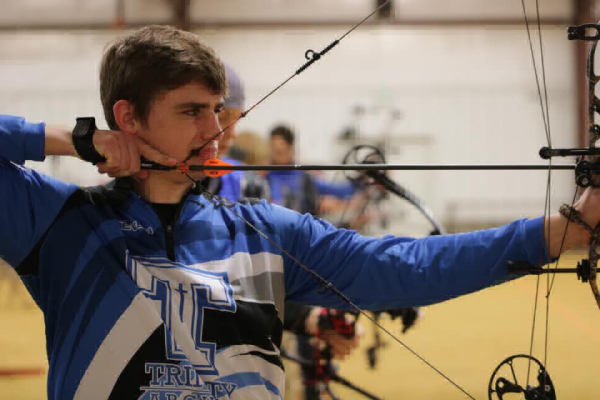 Team Apollo Head Coach, David Messer stated, "There were quite a few archers who shot their personal best at the Team Apollo event site in Eastern Kentucky. We enjoy tournaments where we get to shoot with others from across the state, but it is nice to compete in a venue so close to home. The lower numbers in flights and the host facilities did an exceptionally good job of creating a "welcoming atmosphere" for archers and their families. I appreciate Kentucky S3DA and the hard work they have done to secure virtual sites for our state tournament."
The National Field Archery Association's (NFAA) state organization known as the Oklahoma State Archery Association (OSAA) hosted their State Championship in conjunction with the Oklahoma S3DA program at Arrowhead Archery Pro Shop in Del City, Oklahoma. The Arrowhead Archery Pro Shop staff seamlessly integrated both organizations and warmly welcomed the S3DA archers and their families. Representatives from Connors State College in Warner, Oklahoma were in attendance to provide podium place finishers in the Young Adult division with scholarship certificates. Campbellsville University, Union College, Lindsey Wilson College, Kentucky Christian University, University of the Cumberlands, as well as other colleges and universities that offer archery scholarships were not able to be in attendance but sent certificates to be given out at the conclusion of the event.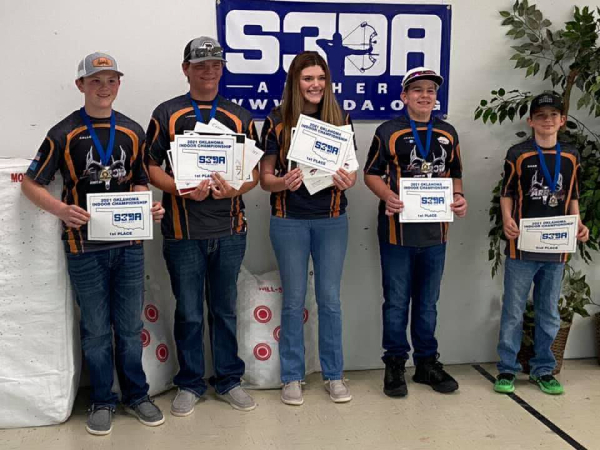 The Arrow Shop, LLC., S3DA archer, Callen Veit said, "I have been shooting 3D archery for several years, but indoor archery is completely new to me. I have discovered, I really enjoy it. S3DA is a great organization and I look forward to more competitions."
"Participating in Indoor tournaments helps me prepare for the 3D archery season. It is a great opportunity to meet new competitors. I enjoy shooting in S3DA because this program provides opportunities to advance to the collegiate level and you can earn college scholarships," stated S3DA archer, Lawson Veit.
Tennessee S3DA held their annual Indoor State Championship on February 19th and 20th at the Mid Tennessee Expo Center in Murfreesboro, Tennessee. Over 200 archers from 20 S3DA teams across the state competed in this year's event. In addition to competing for the title of State Champion, 137 archers qualified to compete for the coveted Indoor Shooter of the Year. Shooter of the Year is awarded to the archer in each division who has the highest combined score from three Indoor Regionals plus their score from the State Championship.
Tennessee S3DA held eight Indoor Regionals across the state prior to the State Championship. By providing various regionals across the state, student archers and their families were able to attend events closer to their home without having to drive two plus hours from their homes. With the unknown factors and the continuation of COVID-19 restrictions, Tennessee S3DA required changes to the traditional event format. Bale assignments were limited to two per archers to allow adequate social distancing while archers were on the shooting line. Spectator numbers were also limited to maintain compliance with the state limits on the size of public gatherings. Facemasks were required by everyone in attendance and temperature checks were done upon entry.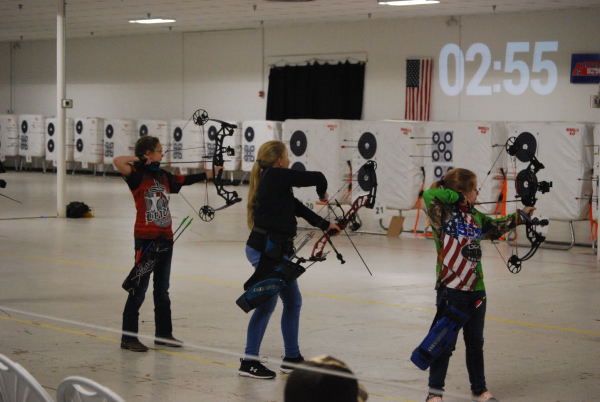 A new age division was launched this year called the "Jr. Eagle Division" and it has gained quite a bit of momentum in Tennessee. The Junior Eagle Division provides an opportunity for youth under the age of eight to compete and it has quickly become a "must watch" division.
Keith Griffin, Head Coach at Precise-Aim Archery was asked about the event and remarked, "We would like to thank everyone that was involved with our Tennessee State Championship this year. We feel that it was a great success, and everyone enjoyed it. The event was highly organized, and the awards were awesome. Our team finds it be a great honor to be a part of the Tennessee S3DA program. We look forward to another great Indoor season next year." Koye Russell is a student archer for Precise-Aim and he stated, "This year was definitely one to remember between being quarantined and all the hardships. I am extremely happy that we were able to prevail and have an Indoor season."
Tennessee S3DA State Coordinator, Robert Carter stated, "Despite the ever-changing restrictions surrounding COVID, Tennessee S3DA youth forged ahead with determination and hard work. I am inspired by their positive attitude and commitment to the sport. I would like to thank our Regional Coordinators, host clubs and the multitude of volunteers from all across the state who worked countless hours to make this season possible. The spirit of community is amazing and none of this would be possible without their help. As our season moves forward, I am eager to see our Tennessee S3DA archers compete in the upcoming S3DA "Virtual" Indoor Nationals."
Be sure to check out this link here for the amazing coverage of the 2021 Tennessee S3DA Indoor State Championship provided by D & L Archery!