S3DA News & Tournament Results
One of the most important (but often overlooked) aspects of hunting is safety. Scholastic 3-D Archery educates members on hunter safety and best conservation practices. Scholastic 3-D Archery supports the TSSA mission to significantly reduce tree stand incidents by providing tree stand safety education to youth and adult members and promoting tree stand safety tips across our social media pages and website. TSSA partners with S3DA to provide youth members a quiz during September "Tree Stand Safety Awareness Month" each year. TSSA has an informational booth at S3DA 3D Nationals each year to provide further education to S3DA members and their families. Most recently, TSSA presented S3DA with an award at the Archery Trade Association (ATA) Trade Show in Louisville, Kentucky.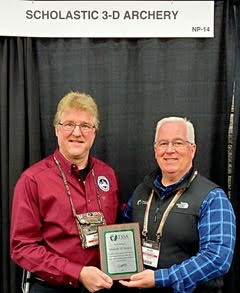 S3DA youth members are provided the opportunity to learn more about tree stand safety and the importance of following the ABCs of Tree Stand Safety regardless of the stand type they choose to use.
Always remove and inspect your equipment
Buckle on your full-body harness
Connect to the tree before your feet leave the ground
Destination share your stand location before every hunt
Tree Stand Safety Awareness Foundation representative, Glen Mayhew states, "TSSA is proud to have S3DA as a corporate partner. S3DA embraces the importance of safety. We know that many youth archers we have the opportunity to engage with either already are or will be our future hunters. S3DA serves as a direct conduit to these young individuals so that we can make sure they have the knowledge and skills necessary to hunt safely from tree stands."
Hunters and members of the industry alike can help spread the message of the TSSA Foundation. Visit the TSAA on social media at www.facebook.com/Treestandsafetyawareness and www.twitter.com/treestandsafety or their website www.Treestandsafetyawareness.org.
TSSA Foundation is a grassroots 501(c)(3) organization that serves the industry as a resource with its sole focus on significantly reducing tree stand accidents through promotion, education and best practices. For more info on the TSSA Foundation, contact Glen Mayhew, President, at TreeStandSafe@gmail.com; 540-526-5157 or Jay Everett at jay@hssvest.com; 256-773-7732.
Scholastic 3-D Archery continues to exhibit substantial growth across the country and has recently named William "Pete" Slusser as the new Pennsylvania State Coordinator. As the State Coordinator, Pete will oversee all aspects of the S3DA program in Pennsylvania, including tournaments, training new coaches and dividing the state into regions that will allow S3DA participants multiple monthly competition venues as close as possible to their home location. Pete will also recruit and hire Regional Coordinators to oversee and manage these individual regions.
William "Pete" Slusser is a current coach with Reading Archery Club and has been a member of several archery committees for local clubs including presently representing Cushion Peak Rod & Gun Club. He is a staff shooter for Prime Archery, Swatara Creek Outfitters, Vapor Trail Archery and Stokerized Stabilizers. Pete was born in Ephrata, Pennsylvania. His parents, William and Ruth, raised him along with three other siblings, Jim, Gwen and Jen. He grew up in the Denver area and graduated from Cocalico High School. After High School, he spent the next eight years in the US Marine Corps, where he lived in several different states and visited many countries including living in Okinawa, Japan for a year. After the service, he moved back to Pennsylvania and met his wife, Lucie, and started a family eventually culminating with the birth of their daughter Alivia.
Whether it is fishing or hunting, Pete loves the outdoors. His father was a huge sportsman, and he is following in his father's footsteps, developing his own passion for archery hunting. Pete is looking to carry-on the family tradition with his daughter, Alivia, who shot her first archery buck at the age of eleven in 2020 and followed it up with her second archery buck in 2021. Bob Lauffer, Head Coach for Reading Archery Club introduced Pete to S3DA and approached him about hosting a state tournament at Cushion Peak Rod & Gun Club. He accepted and after the first year being involved with S3DA, Pete asked his daughter, Alivia, if she wanted to start shooting and when she told him yes, he became a coach. Pete said, "With being in the "Archery Family" as we call it, I have met a ton of shooters and clubs over the years. It is my goal to help grow the S3DA organization in the state of Pennsylvania and to get our youth involved in this awesome sport."
Rob Kaufhold founded Lancaster Archery Supply in 1983, and has since built the company into one of the world's leading archery equipment suppliers. Lancaster Archery Supply supports archers worldwide with a website, print catalog and retail Pro Shop based in Lancaster, Pennsylvania. Lancaster Archery Supply will continue as a DIAMOND LEVEL sponsor of S3DA and as always, provide Scholastic 3-D Archery members advice for choosing from the largest selection of top-quality 3D, target, bowhunting, and traditional archery equipment in the world. Lancaster Archery Supply and S3DA share a commitment to promote the sport of archery to youth across the country and instill a passion for the sport that will last a lifetime.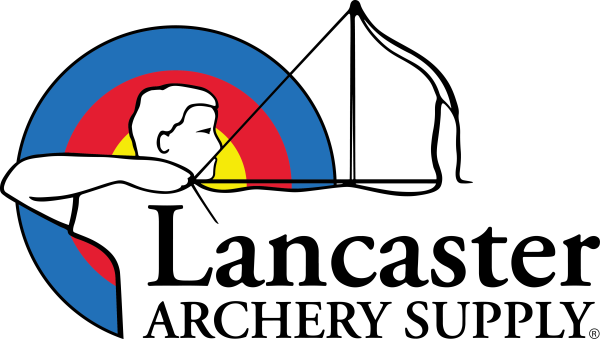 Jared Weaver, Lancaster Director of Sales and Marketing stated, "Lancaster Archery is proud to renew our support for S3DA. The organization is showing great growth across the country, and we believe the efforts of the staff are serving to continue the growth of archery in our younger generations. We know that these efforts will pay huge dividends in the future."
Holly Helton, S3DA Executive Director said, "Lancaster Archery Supply has been a staunch supporter of the S3DA program for years and we are very pleased to continue this incredible partnership. LAS provides consistent and quality service as well as fast shipping, no matter your location. These qualities are very important to our many teams that may not have a local pro shop to visit. Working with Lancaster Archery Supply allows us to continue our mission of expanding youth archery opportunities across the country."
Caring, Integrity and Excellence are the values chosen as most important by the entire Lancaster Archery Staff.