Michigan S3DA started their 3-D competition season in early May at Central Michigan Sportsman's Club with archers from various S3DA teams gathering to compete. Michigan S3DA staff did an amazing job of providing archers and their families health and safety guidelines after what has been an archery season full of pandemic woes. Archers were excited to get outside and be on the range with their friends. Michigan S3DA ended the month with another opportunity for archers to qualify for the State Championship by hosting a 3-D regional qualifier at West Michigan Archery Center.
"It is wonderful to see so many children involved in archery. You can tell they have fun and enjoy being with each other and it was a pleasure to get to see them all together again on the course. They had huge smiling faces, and some giggles along the way!" Andrea Koopman, Shoreline S3DA Coach.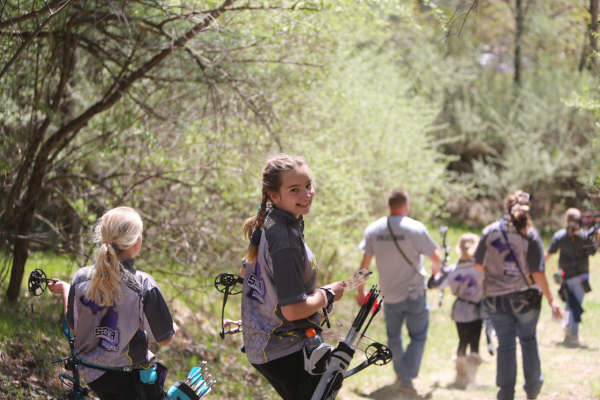 Michigan S3DA State Coordinator, Cara Waite stated, "I cannot state enough for how well these kids cheer each other on at each of these events. I had a mom recently tell me how much her son's confidence has increased since he started shooting archery and became a part of S3DA. Watching these kids grow in their friendships and their archery is remarkable. There are lifetime friendships being made on these archery courses among the archers and their families. I am so proud to be a part of this archery community in Michigan.
"I really enjoy shooting with my S3DA team and getting to meet new friends. I was excited to be able to shoot at a different club instead of my home club. Even though we are competing it is a friendly one and everyone helps and encourages each other," stated James Waldron, Central Michigan Goldstar archer.
Michigan S3DA is looking forward to their upcoming State Championship on June 12th, 2021, at Central Michigan Sportsman's Club. For more information on how to become a member, start a team or become a coach of Michigan S3DA, check out the Michigan S3DA Facebook page!