Scholastic 3-D Archery is pleased to announce Dustin Horton as the Tennessee S3DA State Conservation Coordinator. Dustin will work with Robert Dunaway, S3DA National Conservation Outreach Coordinator and Robert Carter, TN S3DA State Coordinator, to provide S3DA teams across the state with outdoor related activities and education centered around conservation. Dustin states, "Hopefully my love and passion for hunting and wildlife management will carry over to student archers and their families. Being an avid hunter and responsible steward of our natural resources, I am inviting and encouraging others to do the same, to ensure we can for many for generations."
Dustin Horton was born and raised in Tullahoma, Tennessee and he currently resides in Hickman, Tennessee. Dustin is an avid hunter, fly fisher and loves being outside. In his full-time job, he works for EMS as well as being a real estate agent and taxidermist. Dustin is not one to become stagnant and with over twenty years of deer hunting experience, he has branched out to hunt turkey and duck and plans to hunt antelope and bear in the near future.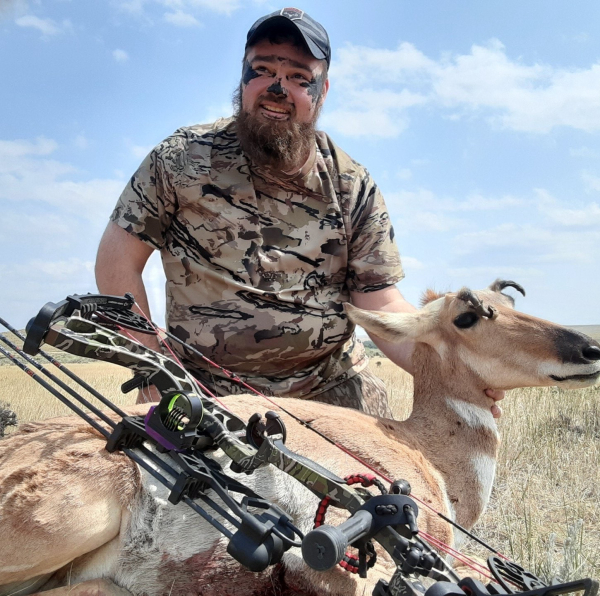 Dustin learned about S3DA from a Facebook post about a parent's info meeting for a local team called Taylor's Archery in September of 2020. He wanted to get his daughter Mallorie involved, as she was somewhat struggling with focus and discipline. As she become a member and started participating with the team, she caught on quickly and has made some major accomplishments within the 2020-2021 competition season at the state and national level. Dustin stated he was glad he made the decision to join S3DA and proud to have the opportunity to further relationships and friendships in this new position.
Dustin stated, "I have always been interested in conservation. It excites me to be able to directly affect the next generation." Dustin's main goal is to connect student archers that want to learn more about hunting with vetted safe adult mentors and provide more education on conservation to all TN S3DA members. His long-term goals as the State Conservation Coordinator include encouraging the Tennessee Wildlife Federation and TWRA to be present at S3DA sanctioned events and tournaments, provide S3DA teams with educational information on how parents have the same opportunity as kids to take the hunter education course in Tennessee and possibly have the TWRA/TWF sponsor a youth hunt for TN S3DA.