Jonathan Clemins has been named as an S3DA West Virginia Regional Coordinator. As a Regional Coordinator, Jonathan will oversee the development and operation of S3DA within a specifically assigned region, including educating and recruiting parties interested in forming new S3DA clubs and teams, working with the State Coordinator, and when possible, attending and assisting with National S3DA events. Jonathan Clemins is an S3DA Advanced Instructor, NASP Coach and USA Archery Level 3 NTS Coach. He is the Head Archery Coach at Marshall University and Cabell Midland High School.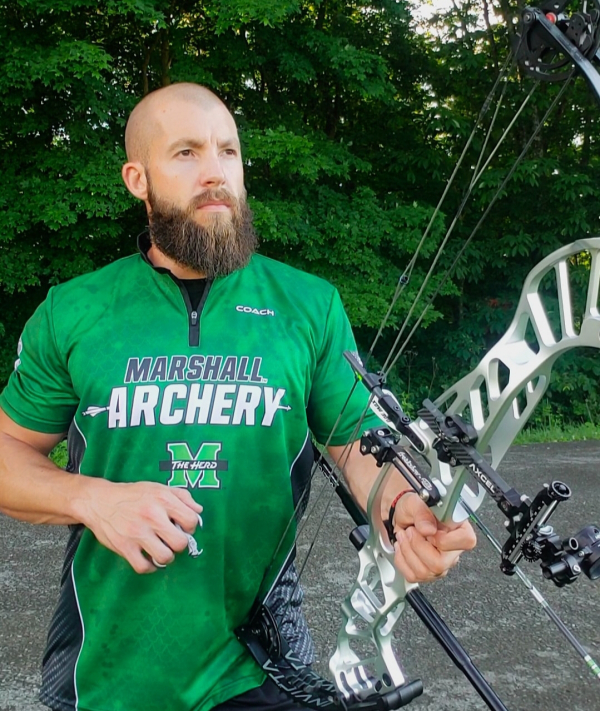 For Clemins, hunting is a cherished family tradition. He developed a love for hunting as a child through his father and grandfather. Jonathan said that it was never really about competitive archery as a child because it was all about bowhunting. As his passion for bowhunting grew, he developed an interest in archery. Jonathan has not only become an accomplished archer, but a champion pistol shooter. He has coached hundreds of students in pistol shooting and defensive tactics.
"The trophies I've won, they collect dust and tarnish, but when I was with Kaylee, one of my high school archers, when she shot her first perfect end and earned her first 50-pin, knowing how hard she worked for it, and being there to celebrate that with her, that means more to me than anything. Everything I have done, the sacrifices I have made, all that gets washed away when you get to experience those types of moments. And for me, that is really what it is all about," stated Jonathan Clemins.
One of the things Jonathan recognized as both a NASP and collegiate coach was the learning gap that exists between the two competitive styles. He had to find a way to bridge that gap to prepare athletes who are interested in competing at the collegiate level. He found S3DA filled the void perfectly, and he wanted to be involved in the program. Jonathan will focus on recruiting coaches, providing training(s), and being a resource for coaches to develop their S3DA clubs or teams.