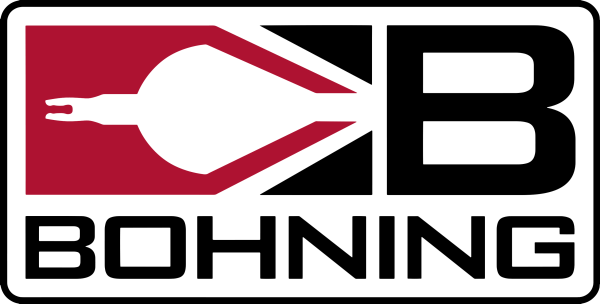 The Bohning Company has been located in Lake City, Michigan since its founding 75 years ago, making Bohning one of the oldest privately-owned companies to operate out of the same location. Northern Michigan is home to some of archery's greatest legends, so the area was a natural fit for Rollin Bohning, an avid archer and chemist, who developed the first adhesive that bonded metal inserts to wooden and aluminum arrows, alongside archery industry pioneers Doug Easton and Fred Bear. Bohning is known for their innovative, technical guidance, and dedication to every archer. As Bohning Archery will continue as a DIAMOND LEVEL sponsor of S3DA, they will provide Scholastic 3-D Archery members advice for choosing the best vanes for their bow set-up to finessing their own fletching technique. Bohning Archery consistently works toward solving issues that affect the full demographic of archers including target archers, hunters, recreational and Olympic archers.
Bohning Pro Staff Manager, DJ Hunt stated, "Bohning is thrilled to continue their sponsorship and support for S3DA. It is truly an honor to be a part of S3DA and we look forward to working with this program for many years to come. I have been blessed to be able to travel and promote the Bohning Company as a valued tradition. My experiences on these trips and the people that I meet confirm to me that our passion for archery will continue for many generations."
In 1975, Bohning created the first vane and today, the company manufactures the blazer vane, the world's number one hunting vane. Bohning produces the highest quality archery accessories for hunters and target archers, including nocks, wraps, vanes, jigs, and quivers. S3DA is grateful for the support from Bohning Archery and we invite everyone to use the tag, #itsinourvanes on social media outlets. Check out the Bohning YouTube channel here that features some videos with Scholastic 3-D archers and be sure to subscribe!