Scholastic 3-D Archery has named Amber Gose as Alaska S3DA State Coordinator. Amber is super excited to build Alaska S3DA and wants the program to build a solid foundation like other established states. As the State Coordinator, she will oversee all aspects of the S3DA program in Alaska, including but not limited to, providing training courses to adults to become S3DA instructors, providing local archery shops and businesses education on the program, building relationships and partnerships to create and develop S3DA teams, and dividing the state into regions to allow S3DA youth archers multiple monthly competition venues as close as possible to their home location. Amber will recruit and hire Regional Coordinators to oversee and manage these individual regions.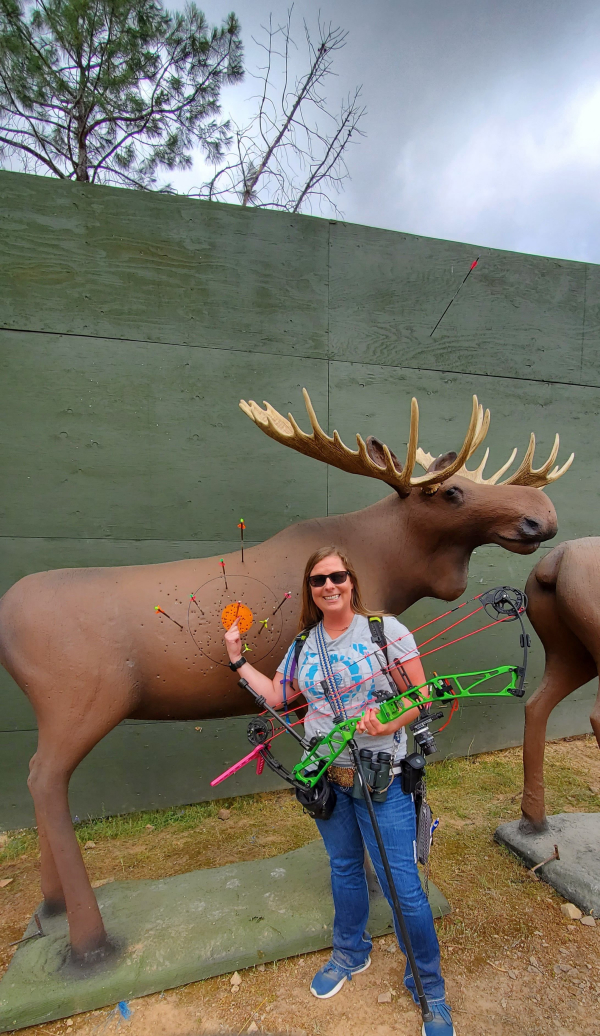 Amber lived in Colorado for most of her life but moved to Alaska with her family over a year ago. Her favorite thing about Alaska is the beauty of the outdoors. Amber said, "Growing up, I went hunting with my dad, but I didn't get into archery until my adult years after I met my husband. Before we left Colorado, we started shooting in target archery tournaments and that is where we were introduced to S3DA. I love what the program stands for and the opportunities it provides for kids. I am excited to see what S3DA can do here in Alaska for our communities."
Amber plans to work diligently to get S3DA started in Alaska and looks to start at local archery shops, schools, and established youth programs. She plans to start small and work across the state to build an amazing youth archery program! The short-term goal is to have at least one S3DA Team with four S3DA instructors by the end of 2022. The long-term goal is to establish S3DA in the regions of Fairbanks, Wasilla, Anchorage, Soldotna, Valdez, and Juneau so that S3DA participants can not only shoot locally but can compete against each other across the state.