Scholastic 3-D Archery is pleased to announce Brockton Letcher as the Illinois S3DA State Conservation Coordinator. Brock graduated from Southern Illinois University with a degree in Forestry and is currently a Natural Resource Specialist. He was introduced to S3DA at his job with the U.S. Army Corps of Engineers in Rend Lake, Illinois. Rend Lake will be the host site for the Illinois 3D State Championship and the overall S3DA 3D National Championship. Brock will work alongside Illinois S3DA State Coordinator, Jim Sharp and with direction from Robert Dunaway, S3DA National Conservation Coordinator to provide S3DA members with outdoor related activities and education centered around conservation.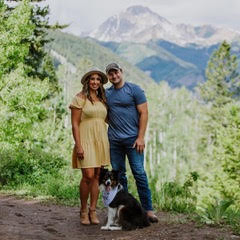 Brockton Letcher was born and raised in Central Illinois. He grew up on a farm and his love for the outdoors has been instilled in him since childhood. His parents frequently took him camping, boating, hunting, and fishing. His father's main trade was being a farmer, but he owned and operated his own hunting guide service for archery deer and snow geese hunts across Illinois and Iowa. Brock reflected that speaking with clients and hearing their stories and being able to share them was one of his favorite things about the business growing up. He said that archery and hunting in general had a way of bringing folks together.
Brock stated, "I hope to bring my experience, position within the conservation world, and knowledge of conservation and preservation into this position. Archery has been with me since I was a child and I have a deep respect for the sport. I want to do my part to make sure the state and national events are a huge success!