Hawthorne Christian Academy hosted the 2021 South Carolina S3DA Indoor State Championship with ninety-six archers from eleven S3DA teams across the state. South Carolina State Coordinator, Sheila Tadlock has done a tremendous job connecting with archery shops, creating a strong group of outreach staff, and urging people to join S3DA. The South Carolina S3DA program saw double the participation in the Indoor State Championship compared to last year. Sheila stated, "The expectations that each archer places on themselves is a standard that their nerves sometimes cannot handle, so my motto is "JUST HAVE FUN." It is amazing to see how encouraging each student is to another and I think that camaraderie is what makes their nerves slowly disappear. We all know that it only takes one person in a child's life to make a difference and I sincerely thank everyone from the bottom of my heart that has had a positive impact on our South Carolina youth."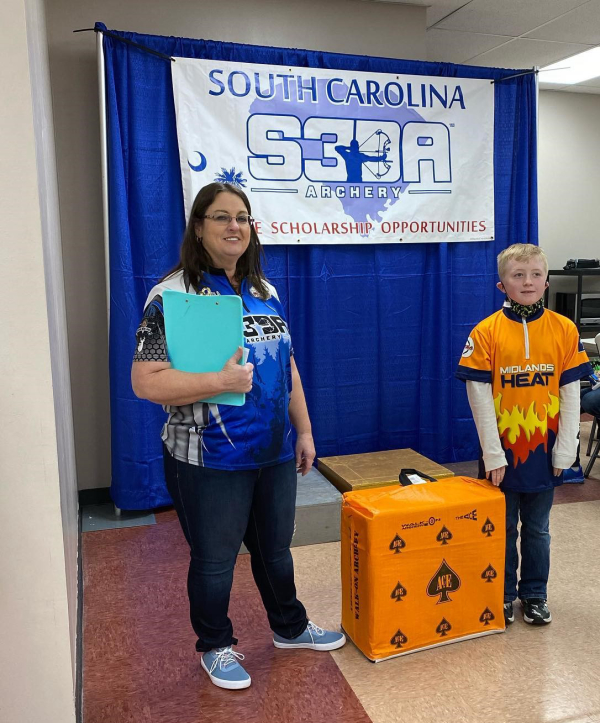 S3DA Senior Danielle Mullis from Point-On Archery said, "S3DA has provided me so many opportunities with well over $200,000 in scholarships earnings with about ten different schools! I wouldn't even be looking at going to college if it weren't for S3DA, but because of this program I have lots of options."
"I have received several scholarships from colleges at the S3DA Regional and State Indoor events. Receiving the scholarships has opened my opportunities to explore college and universities that not only have my degree, but they also have a competitive archery team. This has given me the chance to pursue my dream of being part of an archery team on a college level, while also pursuing my degree," stated Ruthie Masengale from Upstate Archery Academy.
Some South Carolina S3DA archers are not quite done with Indoor competition just yet, as all students that participated in the State Championship qualified for their chance to compete in the S3DA Indoor National Championship. Many of the South Carolina S3DA archers will focus on competing against S3DA members from across the United States in the 2021 National "Virtual" Indoor Championship for their chance to become a National Indoor Champion in their respective division.
South Carolina S3DA would like to thank Walk-On Archery for the donation of the "ACE" target that winner Carson Vroegindeway received. South Carolina S3DA would also like to thank the archers, parents, coaches, and volunteers for making this event such a huge success. The South Carolina S3DA staff was honored to have archery Head Coach John Winchester from Emmanuel Archery in Georgia on-site to present the young adult class scholarship certificates. A special thanks to University of Montevallo, Lindsey Wilson College, University of Pikeville, and Union College for the scholarship certificates.